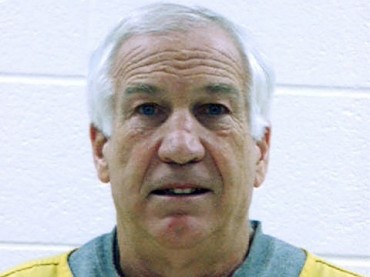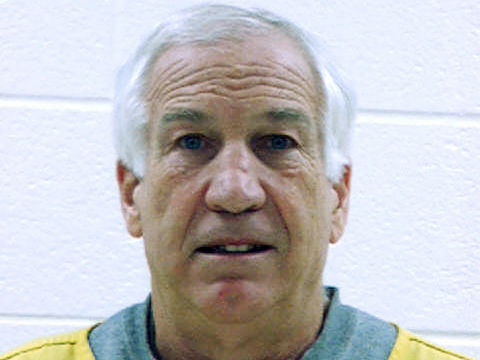 Jerry Sandusky, the former football coach who was convicted of sexually abusing young boys in the locker room and at his home, is attempting to reclaim the lucrative pension he lost when he was convicted.
"Jerry Sandusky is participating by video link as he tries to get back the retirement benefits he lost after he was convicted of child molestation," the Associated Press reports. "Sandusky's $4,900-a-month pension ended the day he was sentenced in October 2012 to 30 to 60 years for sexual abuse of 10 boys."
Sandusky's wife, Dottie, is reportedly in the hearing room while the official examiner hears the case.
Dottie Sandusky played a significant role in her husband's trial. One accuser, known officially as "Victim 9," said he was abused in the Sandusky's basement on numerous occasions, and that Jerry Sandusky raped him while his wife Dottie was upstairs, apparently unable to hear his cries for help.
However, in statements to the public, she has insisted her husband is innocent, despite eye-witness testimony presented by another assistant coach, Mike McQueary, who told authorities he saw Sandusky abusing a boy in the locker room shower, and despite numerous claims of abuse by other boys who knew Sandusky.
During her husband's trial, Dottie Sandusky testified that she never saw signs of abuse with all the young boys that came in and out of her husband's life. And she insisted insisted he was only befriending boys out of a genuine care and concern for children.
Jerry Sandusky will spend the rest of his life in prison, but the pension could potentially be worth hundreds of thousands of dollars to his wife if it were restored.
Like The College Fix on Facebook / Follow us on Twitter