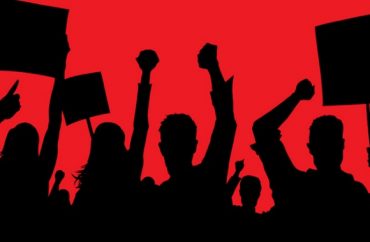 Students demand 'digital grievance submission form' for various 'phobias'
A large confederation of students at the University of Pennsylvania has published an open letter calling upon the university to adopt numerous measures to combat "hate speech" on campus.
"We are not satisfied that all reasonable preventative action has been taken to protect the free speech, wellbeing, and physical safety of students at Penn who are not White," reads the letter, attributed to the "IDEAL Council of the Graduate and Professional Student Assembly at Penn," and "co-signed in solidarity" by numerous other students and groups.
The letter refers critically to an op-ed co-authored by University of Pennsylvania law professor Amy Wax, one that argued in favor of "bourgeois culture" but which the signatories of the open letter claim "[denigrated] a number of racial and socioeconomic groups."
"[Wax's] racist and homophobic statements are well-documented both on and off campus," the writers insist.
The letter claims that Penn's "persistent silence on such views" create "a hostile environment for marginalized students on campus." The writers claim that the white nationalist hatred recently on display in Charlottesville, Virginia "finds its intellectual home in the kind of falsely 'objective' rhetoric espoused by Wax."
The students make numerous demands of the university regarding "hate speech," including:
A statement from the university specifically designating racist, homophobic, sexist, transphobic speech as hate speech.

The convening of a committee with student representatives to develop a formal policy for censuring hate speech and a schedule of community-based consequences for discriminatory acts against marginalized groups. [Edit: The original draft contained a typo where 'censuring' was autocorrected to 'censoring.' This mistake has been corrected as of Saturday, August 19th]

A public, step-by-step outline of the current grievance procedure provided for the university, if any, as well as formal workshops on utilizing the grievance procedure for all Penn community members.

An addition to the student honor policy that condemns, in writing, racism, sexism, homophobia and transphobia.

A digital grievance submission form specifically for racism, sexism, homophobia and transphobia, which would protect the anonymity of student submissions.
"[B]y failing to take a public stand against rhetoric that harms, dehumanizes, and compromises the education of its vulnerable students," the writers claim, "Penn merely reinscribes existing social hierarchies and inequalities."
Read the whole open letter here.
MORE: Princeton op-ed says 'hate speech' not protected by 1st Amendment because it's an 'action'
MORE: University of Maryland students demand 'hate speech' be classified as 'cult activity'
Like The College Fix on Facebook / Follow us on Twitter