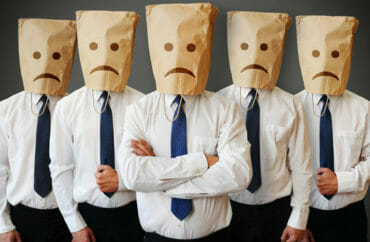 $4.1 billion campaign to uphold 'massive bureaucracy that coddles hypersensitive students'
Paul Levy resigned as a trustee of the University of Pennsylvania and "overseer" of its law school in protest against its punishment of Amy Wax, the law professor who lost her first-year classes because she said black student performance was mediocre.
He wrote a public letter to Penn President Amy Gutmann decrying the law school for indulging "the world of micro-aggressions and 'snowflakes'" and accusing its dean, Ted Ruger, of threatening to crush open debate in the law school. (Ruger never did provide supposedly correct figures about black student performance.)
Now the private-equity magnate and former Penn mega-donor is warning that "university boardrooms" like Penn's are forsaking their duties in their own self-interest.
MORE: Penn Law refuses to share black student performance facts
Levy writes in The Wall Street Journal that he received "well over 150 supportive messages from, among others, trustees, students, law school professors and alumni," but he remains the only trustee or overseer to write publicly about Wax's treatment or resign in protest:
Nobody in the university community has an incentive to speak out, and everyone seems afraid to do so. Professors fear retaliation; students worry about social ostracism. …

Trustees and donors candidly admit in private that they do not want to jeopardize their children's chances for admission. … There's no incentive to rock the boat, and universities make sure they don't get much opportunity. At the trustee level, the board is large and its formal meetings are entirely show and tell, with discussion severely limited and vote outcomes never in doubt. Penn Law overseers do not vote on anything. One Penn medical school board member told me he was dropped because he had asked too many questions.
He compares university boardrooms to the toxic corporate boardrooms of the 1980s that "compel[led] unanimity" but spurned shareholders:
The punishment of Ms. Wax coincides with the launch of the university's latest fundraising campaigns, which seek $4.1 billion in all and $100 million for the law school alone. These philanthropic funds will maintain the massive bureaucracy that coddles hypersensitive students while issuing hollow claims to uphold academic freedom and dissent. When universities violate their values, trustees and overseers should resign, and donors should close their wallets.
MORE: Paul Levy resigns in protest of Amy Wax punishment
IMAGE: Concept Photo/Shutterstock
Like The College Fix on Facebook / Follow us on Twitter