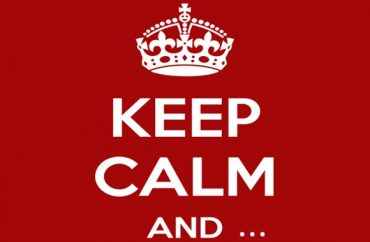 Students and others at the University of Connecticut can process Friday's inauguration of President-Elect Donald Trump by taking part in "The People's Inauguration," slated to be held at the same time as the swearing in ceremony, oath of office and inaugural address.
The campus event is intended to promote social justice and solidarity at the start of the Trump administration by enabling the campus community to express their views and learn from each other, event organizers said.
Students, faculty, staff and others will have the opportunity to share a short reading, poem, performance or personal anecdote this Friday between 10:30 a.m. and 1:30 p.m.
About 100 are expected to attend, organizers said.
"Knowing that the inauguration is occurring, we wanted to provide a place for people to voice their concerns and tell their stories," Student Coalition for Social Justice communications director Emily Steck, a co-organizer of the event, told The College Fix. "I'm most excited to hear students tell their own stories and reflect on the past few months. I'm excited to hear people's perspectives that I might not have heard before."
The event seeks to help calm some of the election-fueled political tension that has emerged on campus since November.
"With this election, we saw a huge uprising of solidarity and compassion, but also sadness come out of that," said Student Coalition for Social Justice secretary Rebecca Kaufmann, another co-organizer. "And so we created this event along with our advisor Glenn Mitoma to kind of demonstrate to the UConn community that this is still a place where you're free to be who you are, and we want to foster hope and solidarity, not discrimination or judgment."
The event is not intended to serve as a protest to Trump's inauguration, Steck and Kaufmann said.
"It's not a protest of Trump," Steck said. "As painful as it is for me to say, he was fairly elected by the American public. Whether you believe in electoral college or not, it exists, and that's how American politics works. It's more saying that we stand in solidarity with groups that could be affected by this presidency in coming years; if they're in need of support and comfort, they have a community."
Trump's election has made students more comfortable expressing racism and bigotry on UConn's campus, Kaufmann and Steck said. One such example they cited was when the word "terrorist" was found on the dorm-room doors of students with Arabic-sounding names.
"People are more willing to act on their beliefs," Kaufmann said. "You're also seeing this huge conflict erupt. I've never seen my peers so vocal about their political beliefs."
The People's Inauguration hopes to counter such hostility by enabling everyone to come together and understand one another better, they said.
MORE: Student socialists plan nationwide Inauguration Day walkout, claim Trump's attacking millennials
Like The College Fix on Facebook / Follow us on Twitter