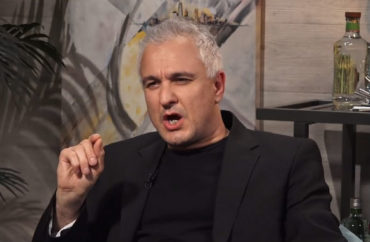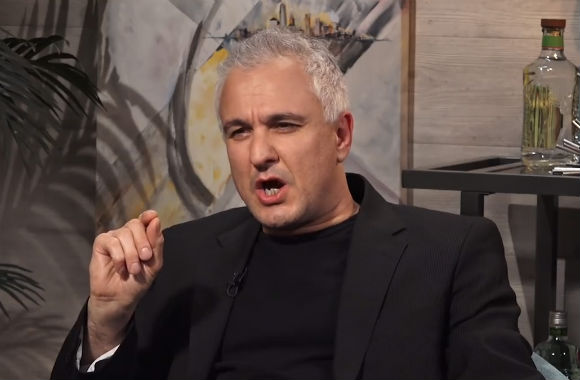 Citing an academic environment that makes intellectual exploration "impossible," Portland State University philosophy professor Peter Boghossian announced his resignation from the school on Wednesday.
In a statement issued on writer Bari Weiss' Substack account, Boghossian said the school has "transformed a bastion of free inquiry into a Social Justice factory whose only inputs were race, gender, and victimhood and whose only outputs were grievance and division."
Boghossian rose to national prominence after he and two other co-authors submitted outlandish research papers to social science journals to see if they would print them. The papers analyzed rape culture in dog parks, blamed "the conceptual penis" for climate change, and suggested silencing white males in college classrooms. (This paper counseled the male students should be made to sit on the floor in chains to experience "reparations").
Along with colleagues Helen Pluckrose and mathematician James Lindsay, Boghossian got seven hoax academic papers accepted by prestigious peer-reviewed journals, four of those published.
The study, which demonstrated that allegedly prestigious social science journals will print anything, no matter how preposterous, if it aligns with a progressive world view, landed Boghossian in hot water with his school.
"Administrators and faculty were so angered by the papers that they published an anonymous piece in the student paper and Portland State filed formal charges against me," Boghossian wrote in his statement. "Their accusation? 'Research misconduct' based on the absurd premise that the journal editors who accepted our intentionally deranged articles were 'human subjects.' I was found guilty of not receiving approval to experiment on human subjects."
The school subsequently barred Boghossian from conducting research.
But according to Boghossian, he suffered far more abuse on campus than merely being sanctioned for his prank.
"I'd find flyers around campus of me with a Pinocchio nose. I was spit on and threatened by passersby while walking to class," he wrote. "I was informed by students that my colleagues were telling them to avoid my classes. And, of course, I was subjected to more investigation."
"I wish I could say that what I am describing hasn't taken a personal toll. But it has taken exactly the toll it was intended to: an increasingly intolerable working life and without the protection of tenure."
He also noted he was once the subject of a baseless investigation that tarred him as someone who commits violence against women.
"My accuser, a white male, made a slew of baseless accusations against me, which university confidentiality rules unfortunately prohibit me from discussing further," Boghossian wrote. "What I can share is that students of mine who were interviewed during the process told me the Title IX investigator asked them if they knew anything about me beating my wife and children. This horrifying accusation soon became a widespread rumor."
"With Title IX investigations there is no due process, so I didn't have access to the particular accusations, the ability to confront my accuser, and I had no opportunity to defend myself," Boghossian wrote.
He noted the results of the investigation were revealed in December 2017, and despite there being "insufficient evidence" that he violated PSU's Prohibited Discrimination & Harassment policy, the school still recommended he receive "coaching."
Ultimately, Boghossian said his resignation wasn't all about him, it was about the school that Portland State had become.
"This is about the kind of institutions we want and the values we choose," he wrote. "Every idea that has advanced human freedom has always, and without fail, been initially condemned. As individuals, we often seem incapable of remembering this lesson, but that is exactly what our institutions are for: to remind us that the freedom to question is our fundamental right."
"Educational institutions should remind us that that right is also our duty."
Read Boghossian's full statement here.
MORE: Portland State bans professor from research for getting 'grievance studies' hoaxes published
IMAGE: The Rubin Report/YouTube
Like The College Fix on Facebook / Follow us on Twitter