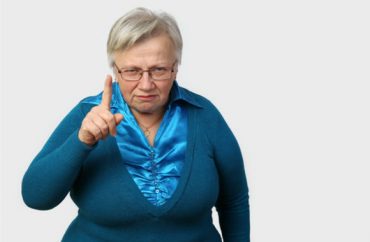 An online petition has been created calling for one of the most prominent feminists in the country to resign her position as president-elect of the Modern Language Association.
The University of California-Berkeley's Judith Butler has been a vocal supporter of fellow feminist Avital Ronell of New York University, the latter the subject of a Title IX investigation and a recent sexual harassment lawsuit. Professor Butler was one of "dozens of peers" who signed a letter supporting Ronell, denouncing NYU's investigation and impugning the character of Ronell's accuser.
To put it another way, suddenly #MeToo doesn't matter!
The Care2 petition says Butler "used her title as 'President Elect, Modern Language Association' to intervene in a Title IX sexual-harassment investigation on behalf of the accused harasser." By doing so without consulting any MLA members, Butler "associated the Modern Language Association […] with this professionally and ethically inappropriate intervention.
"By speaking against Title IX in the MLA's name, but without the MLA's consent, Dr. Butler has forfeited any future authority to speak for the MLA and its membership."
The petition continues:
Our profession should have no place for sexual harassment of students or junior scholars. But such abuses have for too long been tolerated in the academy, and too often perpetrated by otherwise distinguished scholars. At this moment in history, the MLA must stand clearly for all its members' rights to full consent and their freedom to pursue scholarly careers without harassment. It is disappointing that the distinguished Dr. Butler cannot make such a stand. But it is unacceptable to use the MLA's name to stand against those goals.

The May 11 letter, of which Dr. Butler is chief signatory, goes beyond defending the accused harasser to attack the accuser personally. The complainant, a junior scholar in an MLA field, is accused of "malicious intention" and of "wag[ing]" a "malicious campaign" against the professor under investigation. Such accusations would be startling even if supported by fact. But the letter openly confesses its ignorance of the investigation's results.
The recently created petition currently has 127 signatories with a goal of 400.
MORE: Male grad student sues female feminist NYU professor
MORE: Feminist scholars denounce probe of female feminist professor
IMAGE: Jelena Aloskina/Shutterstock.com
Like The College Fix on Facebook / Follow us on Twitter