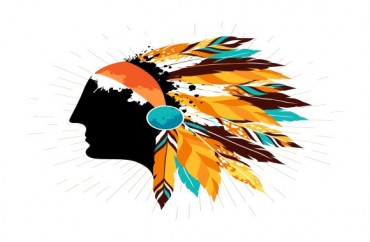 A quartet of Native American University of Oklahoma students presented the college's Student Government Association with "over 100 letters of solidarity from OU students, faculty and staff" urging a change from the Columbus Day holiday to "Indigenous Peoples Day."
The students represent a group called Indigenize OU.
One of the four, Ashley McCray, said "there are many issues with names and terminology on campus."
"One of our biggest issues is with the name "sooner," but I know we can't tackle that in this meeting at this time," she said.

[Indigenize OU member Sydne] Gray said she agrees, and had a big problem with OU President David Boren's "real Sooners aren't racist."

McCray said the most immediate thing to address is a simple fix, which is recognizing Indigenous Peoples Day instead of Columbus Day.

[SGA President Alex] Byron said Columbus Day, Oct. 12, is not recognized on campus, but they will discuss addressing Indigenous Peoples Day.

Doing it in an official capacity would be a major gesture to restoring justice to the Native American community on campus, she said.
Indigenize OU's Jesse Robbins added that he wants the name change "because the day represents a man who did horrible things to Native Americans, which shouldn't be considered ancient history."
"A lot of times on campus, us Indians feel we're coming in on your space — white people's space, government's space, state's space, nation's space, but it's not true. You all are coming into our space," he said.
"[F]or change to happen, indigenous people and other minorities need to speak up, and white people need to listen."
No mention in the article from Robbins regarding the horrible things done by Native Americans, like the Aztecs for instance.
Like The College Fix on Facebook / Follow us on Twitter
IMAGE: Shutterstock