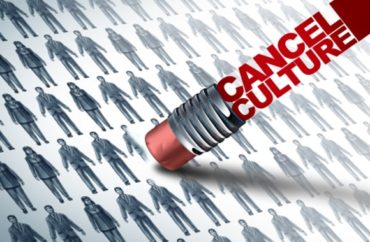 Conservative students on heavily progressive campuses that have been victimized by "cancel culture" are unlikely to get much relief from liberal students or administrators, according to the results of a September 2020 Pew Research poll.
According to the survey, 59 percent of liberal respondents who were familiar with cancel culture had a positive view of the phenomenon, believing it was merely a tool for "holding others accountable."
For instance, one respondent claimed cancel culture is "a movement to remove celebrity status or esteem from a person, place, or thing based on offensive behavior or transgression." Another referred to it as "a method of withdrawing support for public figures or companies," acknowledging it can also be "considered to be used as a form of online shaming on social media platforms."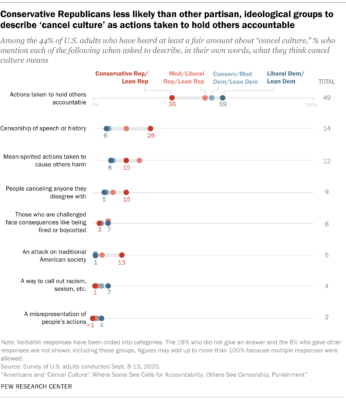 Only 36 percent of conservative respondents familiar with cancel culture believed the practice was used to hold others accountable, while over four times as many conservatives than liberals (26 percent to 6 percent) believed cancel culture amounted to "censorship of speech or history."
Similarly, conservative respondents were twice as likely as liberals (15 percent to 8 percent) to see cancel culture as "mean-spirited actions taken to cause others harm."
"[Cancel culture is] destroying a person's career or reputation based on past events in which that person participated, or past statements that person has made, even if their beliefs or opinions have changed," said one conservative respondent in his 50s.
In a separate question, 56 percent of conservatives said cancel culture was used to "punish people who didn't deserve it," while only 18 percent of liberals felt the same way.
Conversely, 78 percent of liberals in the same comparison said cancel culture was used to "hold people accountable for their actions," while only 36 percent of conservatives agreed.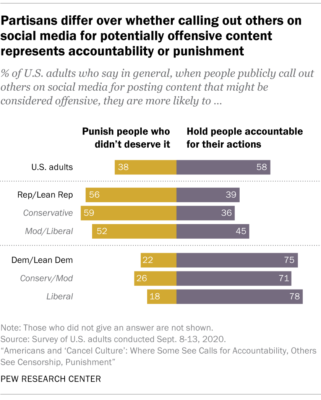 The two ideologies also diverged when asked to gauge whether offensive content online was taken seriously enough.
According to the poll, 59 percent of Democrats believed offensive content online is "too often excused as not a big deal," while 72 percent of Republicans believed "many people take offensive content they see online too seriously." Only 39 percent of Democrats agreed with that sentiment, while only 35 percent of Republicans agreed that offensive content online isn't taken seriously enough.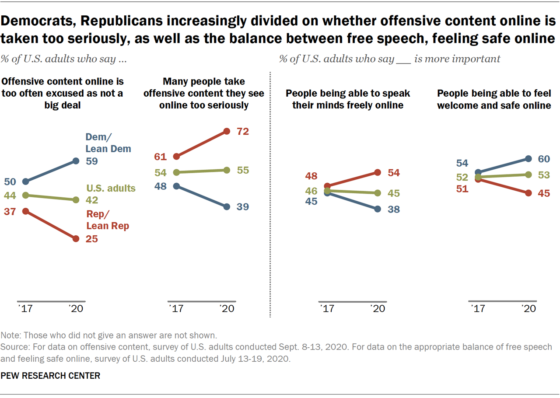 Read the full poll results here.
MORE: Pro-liberty students barred from forming club: 'cancel culture organized against us' at Skidmore
IMAGE: Lightspring / Shutterstock
Like The College Fix on Facebook / Follow us on Twitter