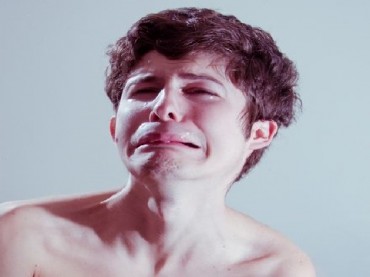 If you've ever read a Will Bunch column in the Philadelphia Daily News, you might think he comes off as a cross between a less verbose Paul Krugman … and less grandiose Keith Olbermann.
His beef this week is Turning Point USA's "Professor Watchlist," which he dubs "McCarthyism for the Bullying Age."
As previously reported by The College Fix, the Watchlist merely compiles "publicly available information." Turning Point's Matt Lamb says, "If you tweet or post something on Facebook, or go on a rant in class, you have a reason to believe someone is going to write a story about it and that not everyone will take it well."
The primary target for Bunch's sympathy, of all people, is the University of Pennsylvania's Anthea Butler, whom he describes as having "a fiery liberal persona on social media."
That's one way of putting it, I suppose.
Among other things, Butler referred to Dr. Ben Carson as a "coon" on Twitter, and said that God is "a white racist […] with a problem" — the "problem" being "he is carrying a gun and stalking young black men."
And she doesn't like the Watchlist.
"So it's making things uncomfortable for everybody, which I'm personally upset about and don't like," she told Bunch. "It affects the environment on a campus like Penn … the sense that there's free speech for some and not for others. If you're a black women [sic] at an Ivy League school, there no free speech for me because they're already pissed that I'm there."
Don't believe it. She's not that pissed. After all, she's bragged that she's "got a great institution that takes care of [her]" — "I have tenure," she said. "I can't get fired."
Bunch also features the complaints of Sara Goldrick-Rab, now at Temple University, but was at the University of Wisconsin when she compared Governor Scott Walker to … Adolf Hitler.
My grandfather, a psychologist, just walked me through similarities between Walker and Hitler. There are so many- it's terrifying.

— Sara Goldrick-Rab (@saragoldrickrab) July 1, 2015
"It's an attempt to tell students what to think and do and is also therefore insulting," Goldrick-Rab told Bunch.  "What they claim I did is nonsense, and was twisted by the media as part of launching Walker's presidential campaign. What matters is that faculty stand for free speech and the deliberate discussion of difficult ideas, and I and everyone on the list do that."
Ah, yes. Was this like the "few" recent high school graduates you claim "twisted" your words about discouraging them from attending U. Wisconsin?
Bunch concludes:
Groups like Turning Point USA certainly do have an 1st Amendment right to air their grievances about certain professors and post them to the World Wide Web. But I think they also know the shameful real-world consequences. McCarthyism has been with us for a long time, but in 2016 McCarthyism has been weaponized, and honest free speech can only suffer. For conservatives, the supposed champions of campus free speech, to be doing this isn't just gross. It's the height of hypocrisy.
Is that so. Have Professors Butler and Goldrick-Rab ever considered, y'know, controlling themselves? Acting like the professionals they supposedly are?
And what about sites like Rate My Professors? Students post grievances there about professors all the time. What if a prof's rating and comments are overwhelmingly (or exclusively) negative? Is that "McCarthyism"?
Turning Point's Lamb says the Watchlist isn't about "trying to dig up secrets about people." As noted, all information on the list is publicly available.
"The life of an academic isn't contained to the classroom—it includes speeches, tweets, articles, etc.," he says. "I doubt that a professor like the one that said white people should commit mass suicide can fairly conduct a class on race in America, for example."
Lamb notes the list isn't for encouraging students to avoid professors; "in fact," he says, "one of the first booklets we produced was called 'How to debate your professor.'"
FIRE's take on the Watchlist is the common sense one: that "groups like TPUSA are free to publicize professors' stances with which they disagree and to promote their own opinions about those professors," but if such is used to sanction professors for their speech or viewpoints, then that's crossing the proverbial line.
Like The College Fix on Facebook / Follow us on Twitter
IMAGE: Spunkinator/Flickr