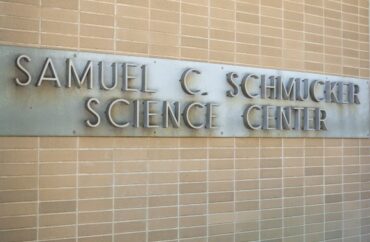 A West Chester University student researching a history paper first raised concerns 
A Pennsylvania university resolved to take name of a deceased former professor off a campus building after a committee confirmed him as a eugenics advocate.
During its first meeting of the year on Sept. 7, the Council of Trustees of West Chester University in the Philadelphia metro area "approved the removal of the Samuel Christian Schmucker Science Center namesake from the University's 58-year-old science center," according to a Sept. 8 university news release.
The decision followed the recommendation of President Christopher Fiorentino and a council he appointed to investigate the science professor.
Schmucker, who died in 1943, was a teacher at the former West Chester Normal School, which became West Chester University.
Schmucker "advocated for eugenics and worked to advance support for the movement amongst the lay population in the WCU region and beyond," according to an Aug. 31 memo Fiorentino sent to the Council of Trustees along with the committee report.
"SCS's positions on eugenics cannot be excused by the 'man of his times' defense as his positions were considered extreme even in his own time," Fiorentino continued.
Even more, "monuments, memorials, and namesakes, while of great historical importance, are not meant to teach history, but to memorialize and represent the collective values of the community," according to Fiorentino.
"The pseudo-science of eugenics is contrary to the values of WCU," he continued.
In promoting eugenics, Schmucker advocated permanent institutionalization of intellectually disabled people, according to the committee report.
In his 1913 book "The Meaning of Evolution," Schmucker wrote of society's "right and duty of freeing itself" from "the taint of feeble-mindedness" through lifelong confinement by the state of those with mental disabilities.
"It will not be long before society will learn to protect itself against such poisoning of the human stock," Schmucker wrote.
"Legislators revolt at the somewhat inhuman but certainly safe method of surgically preventing the possibility of the feeble-minded becoming parents," he wrote. "It would be more creditable and just as effective if society would take upon itself the tremendously expensive task of caring for all its feeble-minded in institutions during their entire life."
The Philadelphia Inquirer reported last week that concerns about Schmucker first circulated after a student researching him for a history paper discovered his eugenicist ideas.
MORE: Scholar encourages only 'smart and conscientious' people to have kids
IMAGE: West Chester University
Like The College Fix on Facebook / Follow us on Twitter