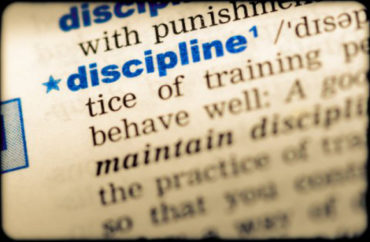 After years of supposedly "enlightened" discipline policies, teachers in Philadelphia's public schools say they've had enough.
According to Philly.com, this past school year there were almost 150 assaults on teachers and administrators, and their respective unions want something done.
"Some parents now think that it's OK to assault the people charged with keeping their children safe," said Robin Cooper, president of the administrators' union. "It's more than a few cases — just this year, it's horrendous. People are cursed out or threatened, bullied by parents."
Cooper and Jerry Jordan, president of the Philadelphia Federation of Teachers, want city lawmakers to take another look at increasing school security, and things like the Sandusky Act which prevents school officials from touching students, even those in the middle of a fight(!!).
But don't expect much any time soon.
For example, Jordan said "We also need programs, services, and more counselors to identify behaviors that a child might be on the wrong path," while city councilwoman Helen Gym added "We've got to figure out a way to figure out healing that is going to bring back those families to a sense of community […]" (Gym, who's Asian, is the genius who made local headlines two years ago by proclaiming an Asian-owned food truck "racist" due to its moniker: "Wheely Wheely Good.")
While these sound very nice, two things: One, there will never be enough funding to support such measures as they should (and even when there is, it won't be "sufficient" in the minds of folks like Gym), and two, they don't address the immediate needs of the (majority of) well-behaved students who have to put up the chronically disruptive students who are immune to,  and/or take advantage of, non-punitive consequences.
Philly schools' "less vindictive" discipline measures actually began before the Obama administration put its big federal foot down. City Journal had noted that, aside from schools across the country never getting the "adequate" funding needed to implement such policies, teachers often "harbor doubts about policies they see as too soft," feel "unsupported by administrators," and even "administrators dedicated to [the policies] have their doubts."
The district's own teachers haven't helped in certain circumstances; early last year many of its educators engaged in a "Black Lives Matter Week of Action" which featured examinations of "restorative justice, empathy, and loving engagement … diversity and globalism, transgender-affirming, queer-affirming and collective value …"
And what has happened to the Philadelphia teachers who have spoken out about the danger they face as a result of overly lenient rules? They get reprimanded and/or suspended.
In each of the last three years Philly schools have witnessed a total of over 100 attacks on school staff … but it's "unclear" if law enforcement was contacted in each of the cases. Assaults by parents are becoming more common, too.
"It's a small percentage of parents, but those can take up most of your time in a school building," Cooper said. "I would have to mediate parents fighting other parents. Now, it's a spillover — if some parents don't agree with the decision of an administrator, they think it's OK to physically confront them."
There's an old saying used by educators: "Don't mistake kindness for weakness." Unfortunately in Philly, students and parents have recognized that teachers, but especially school administrators, are indeed weak.
And the vicious cycle rolls on.
MORE: Philly burned by misguided discipline mandates
MORE: Teachers who warned of school violence reprimanded by district
IMAGE: Shutterstock.com
Like The College Fix on Facebook / Follow us on Twitter