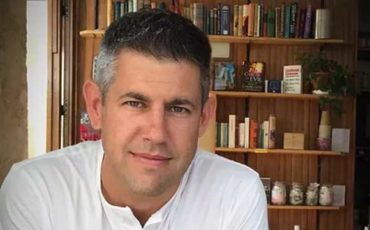 Secular colleges claim to be pluralistic, yet they require orthodox belief
A philosopher, recalling his academic job search years ago, compared the statements of faith required by religious colleges to the new diversity pledges and ostensibly secular schools. Those colleges claim to be neutral, but they in fact require their would-be employees to sign on to quasi-religious creeds, containing statements that are vague, unverifiable, or false. 
Philosopher Justin McBrayer, a professor at Fort Lewis College in Colorado and a writing fellow at Heterodox Academy, noted in a May 23 essay the similarity between the faith statements he once had to submit to apply to academic jobs at religious schools and the diversity pledges secular schools now routinely require. 
The faith statements, common at conservative Christian schools, exist because these institutions are dedicated to creating communities of believers, where students and parents of faith can be confident that the environment will strengthen rather than undermine their commitment to belief and a demanding way of life. 
Secular institutions claim to be pluralistic or agnostic about religion, they do not explicitly promulgate a religious faith. Yet, as Brayer notes, increasingly they require their functionaries to sign off on a sort of creed that include claims that transcend reason. 
This smuggling of a quasi-religious orthodoxy into ostensibly progressive institutions has been noted by intellectuals for writers
As Catholic writer Ross Douthat noted in his 2013 book "Bad Religion: How We Became a Nation of Heretics":
At the deepest level, every human culture is religious—defined by what its inhabitants believe about some ultimate reality, and what they think that reality demands of them. 

The reality doesn't have to be a personal God: It can be the iron laws of Marxism, the religion of blood and soil, the Gaia hypothesis, the church of the free market, the cult of the imperial self. 

But Bob Dylan had it right: You gotta serve somebody, and every culture does.
The ultimately reality upheld by the university, the good it serves perhaps above all others, is the sanctity of diversity.  
"Many secular institutions now require faith statements, too," McBrayer wrote. 
"They go by the name diversity statements, but they function in the same way as faith statements at religious institutions."
Diversity statements include dogma that can neither verified nor questioned
The diversity statements are like faith statements because they hold up precepts as dogma to be humbly accepted – not as a rational matter, but through humble trust in an authority considered to be greater than reason itself. 
Diversity statements require "all sorts of claims that are difficult to verify." For example, McBrayer argues that few faculty members in disciplines such as accounting can parse the difference between equity, diversity and belonging, or articulate the difference between race and ethnicity. 
Aspiring faculty may have no idea whether the university's commitments to certain ideals are trustworthy or agreeable to them, because those ideals aren't precisely defined. But they are required to mouth the diversity platitudes like prayers, "hold[ing] their diversity-related beliefs as a matter of faith rather than evidence."
McBrayer notes a few recent job ads to prove the ubiquity of diversity "faith statements":
New York University's Tandon School of Engineering requires that all faculty applicants include "a statement of your experience with or knowledge of inclusion, diversity, equity, and belonging efforts and your plans for incorporating them into your teaching, research, mentoring, and service."

California State University, Sacramento, requires applicants for a history job to submit a statement showing, among other things, how the candidate would "advance the History Department's goal of promoting an anti-racist and anti-oppressive campus to recruit, retain, and mentor students."

For another history job, Northern Arizona University requires a diversity statement "that highlights an understanding of the role of diversity, equity, inclusion and justice in a university setting. Please include examples from past experiences and reference plans to advance diversity, equity, inclusion, and justice in your teaching, research, and service."

Hofstra University in New York welcomes applications for an assistant professor of sociology as long as that person can demonstrate her commitment to critical criminology, restorative justice and racial equity in the criminal justice system and show how her teaching, research and service would contribute to a culturally diverse and inclusive environment.
Not only must successful applicants pledge fealty to inclusion, equity, diversity and belonging, they must have "a track record and/or plans to incorporate each of them into teaching, mentoring, service and research," McBrayer wrote.
Faith without works is dead, after all. 
McBrayer also linked to a 2021 report from the American Enterprise Institute on the prevalence of DEI statements in job applications. The institute found that 68 percent of job ads in fall 2020 mentioned diversity and 19 percent demanded a diversity statement.
Even more, "given the political climate, it's likely that the proportion of positions requiring diversity work is even higher," McBrayer wrote.
Essentially, they are the new normal. Just as faith statements at religious schools screen out skeptics and apostates, the new diversity statements effectively exclude those who might be critical of the new creed. 
"People who are less certain about sociological issues surrounding demographic diversity or those holding nonstandard (read: nonliberal) views about diversity are discouraged from applying," McBrayer wrote. 
Another sign that the diversity statements are like faith statements is that they close off disagreement. Once dogma is defined by the church, it is to be accepted by the faithful. Similarly, diversity statement laid down by universities are expected to be assented to without question. 
"If the history department is only willing to hire applicants committed to building an antiracist recruitment pipeline, that closes the question on whether antiracist structures do more harm than good," McBrayer wrote. 
"If applicants are required to submit statements detailing how their service will dismantle structural racism in the university, that closes the question on whether structural racism is really the root cause of our lack of racial diversity."
Noting that faculty are already overwhelmingly progressive, McBrayer notes that limiting the applicant pool to diversity "true believers" could be antithetical to "building communities that are trustworthy, intellectually diverse and vibrant."
That may be true, but there is a deeper problem. Reality transcends progressive dogma – there are more things in heaven and Earth than are contained within our diversity statements. Additionally, depending on the framing, required diversity statements may require affirming something harmful, or simply untrue. 
Upholding faith in diversity may produce desirable political outcomes, but it will alienate students and teachers who simply seek the truth.
MORE: Here's why asking for pronouns is like a religious test
IMAGE: justinmcbrayer.com
Like The College Fix on Facebook / Follow us on Twitter