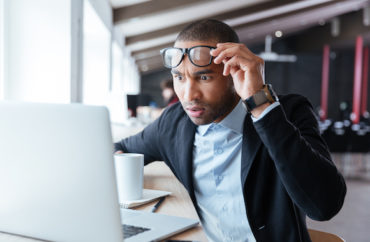 Instructor hails Communist founder's 'originality and profound importance as a philosopher'
A professor of philosophy recently celebrated the legacy of Karl Marx in a New York Times op-ed, hailing the "originality and profound importance" of the man whose ideology gave birth to some of the most murderous political regimes on the planet.
"Since the turn of the millennium countless books have appeared, from scholarly works to popular biographies, broadly endorsing Marx's reading of capitalism and its enduring relevance to our neoliberal age," Jason Barker, an instructor at Kyung Hee University in South Korea, wrote at the Times this week.
Remarking favorably on Marx's conviction that "capitalism has an inbuilt tendency to destroy itself," Barker celebrates the idea that Karl Marx developed "the critical weapons for undermining capitalism's ideological claim to be the only game in town."
Karl Marx's philosophy, Communism, was developed in the 19th century and was implemented most famously by the Soviet Union, a totalitarian regime that brutally persecuted its subjects and caused the death of upwards of 25 million individuals within its own borders.
Noting briefly the "troubled history of the Communist 'states'," many of which were subject to deliberate starvation tactics and ruthless secret police terrorism, Barker suggests that we might safely ignore these large-scale human rights atrocities: "There is still a great deal to be learned from their disasters, but their philosophical relevance remains doubtful, to say the least," he argues.
"Social justice movements like Black Lives Matter and #MeToo, owe something of an unspoken debt to Marx through their unapologetic targeting of the 'eternal truths' of our age," Barker further argues. "Such movements recognize, as did Marx, that the ideas that rule every society are those of its ruling class and that overturning those ideas is fundamental to true revolutionary progress."
"Marx, as I have said, does not offer a one-size-fits-all formula for enacting social change. But he does offer a powerful intellectual acid test for that change," Barker argues. "On that basis, we are destined to keep citing him and testing his ideas until the kind of society that he struggled to bring about, and that increasing numbers of us now desire, is finally realized."
Marx's revolutionary politics and theories have been applied in various nations throughout the Earth, including Cuba, where the Communist party has ruled for over five decades. Cuba regularly experiences shortages of basic consumer goods, and according to the nonprofit Freedom House, the Communist government of that country "outlaws political pluralism, suppresses dissent, and severely restricts freedoms of the press, assembly, speech, and association."
MORE: Professor raised under communism explains academics' love of socialism – and why they're wrong
IMAGE: Dean Drobot / Shutterstock.com
Like The College Fix on Facebook / Follow us on Twitter