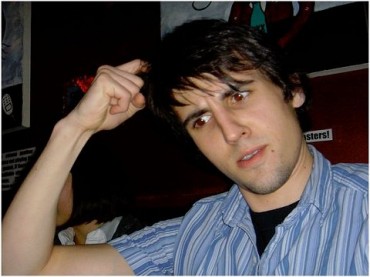 UPDATED
First it was "incapacitated" students. Then it was "intoxicated" students. Now it's students with a "physical … impairment"?
Armstrong State University, part of the University System of Georgia, includes the head-scratching claim that physically disabled students cannot consent at all to sexual activities in its current student sexual misconduct policy:
In addition, persons under the age of 16 and persons who have a physical and/or mental impairment are unable to give consent.
The policy has been in effect since September but its full conditions apparently not noticed until now. Samantha Harris, director of policy research at the Foundation for Individual Rights in Education, tweeted out a screenshot of the "impairment" section of the policy Wednesday.
Does @Armstrong_U really think the physically disabled can't consent to sex? @AsheSchow @robbysoave @Popehat pic.twitter.com/3qyW8z5Uid

— Samantha Harris (@SamatFIRE) July 15, 2015
Though it has all the hallmarks of an "affirmative consent" policy (including required "ongoing consent"), the policy doesn't use that term. It gives students a bit more nuance than the average university consent policy in what steps they should take to be safe:
1) Consent can be given by word or action, but non-verbal consent is more ambiguous than explicitly stating one's wants and limitations. Clarification of a partner's explicit consent is recommended. …

3) Individuals who consent to sex must be able to fully understand what they are doing. For example, alcohol or other drugs may impair a person's ability to give valid consent if the person cannot comprehend the who, what, where, when, why, or how of a sexual interaction. …

4) Silence—without clear actions demonstrating permission—cannot be assumed to indicate consent.
Confusingly, it says that alcohol consumption "in and of itself" doesn't relieve a person from getting ongoing consent, but doesn't specify whether both parties need to get ongoing consent. In practice, schools have typically punished drunk male students when their female partners were also intoxicated.
It also seems to absolve complaining students of the choices they make if they show "indications of consent" but are "highly intoxicated" – a state of mind that would apply to accusing students whose sex partners later sued their schools for due-process violations in adjudication proceedings.
Ashe Schow of the Washington Examiner also tweeted Wednesday that the disability provision is included in the American Law Institute's proposed revisions to sexual-assault law across the country, not just on college campuses.
The College Fix has reached out to Armstrong State to clarify whether its consent policy literally means what it says.
UPDATE: Allison Hersh, director of marketing and communications for the university, told The Fix in an email that its 2014-15 policy "is currently being reviewed for clarity and revised for the 2015-2016 academic year."
Like The College Fix on Facebook / Follow us on Twitter
IMAGE: minusequalsplus/Flickr