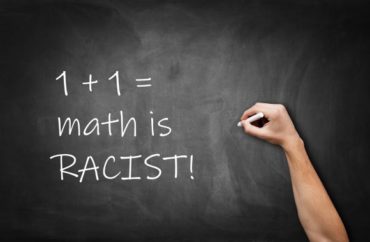 The Pittsburgh Public Schools Board of Education is bringing in a consulting group to help teachers "dismantle racism" from their math curricula.
According to The Center Square, the board decided on October 25 to shell out $50,000 to Quetzal Education Consulting, which claims it readies teachers "to identify, disrupt, and replace white supremacy culture practices in math instruction with practices that center the wellness of students of color."
The College Fix confirmed the board's decision with the district via email.
Quetzal's homepage is emblazoned with the title "Decolonize. Reclaim. Reimagine" and its stated mission is to "support institutions working to build a legacy of liberatory education with Black and Brown communities through anti-oppression consultation."
Quetzal offers services such as "antiracist consultation," "antiracist education," "disrupting anti-black racism," and "healing spaces."
"We've been effectively disrupting several forms of oppression in our careers as educators," Quetzal says on its site. "We have learned how to assess, redistribute and disrupt power dynamics for the purposes of liberation. We remain aware of and connected to our ancestral legacy of genius. Our work honors the ancestral traditions and teachings of Black and Brown freedom fighters who have paved the way for us and future generations."
MORE: SFSU seeks math professor who uses 'anti-racist teaching strategies'
Pittsburgh's schools are just over one-half African-American.
Quetzal Co-Founder Ana Benderas says she has "impactfully championed critical resistance and liberation" and has "co-creat[ed] liberatory spaces with students and critical educators of Color." She claims she draws from her "ancestral wisdom."
Co-Founder Dani Wadlington claims she's been "on a journey of co-creating spaces to spark self-actualization and social change for youth of Color."
According to US News & World Report, the percentage of Pittsburgh district students proficient in math at the elementary, middle and high school levels are 29, 24, and 47, respectively.
Two years ago, the Oregon Department of Education offered a "micro-course" which taught the "toxic characteristics of white supremacy culture with respect to math." These included a "focus is on getting the 'right' answer," student "tracking" (kids assigned to classes according to ability level), and "participation structures reinforc[ing] dominant ways of being."
MORE: Marquette highlights professor who wants to 'rupture anti-blackness' in mathematics
Last chance to support student journalists during our Back to School fundraising campaign! We're very close to our goal of $25,000. The deadline for the matching offer is quickly approaching so please donate by Oct. 31 to help us meet the goal. Thank you!
IMAGE: Shutterstock.com
Like The College Fix on Facebook / Follow us on Twitter