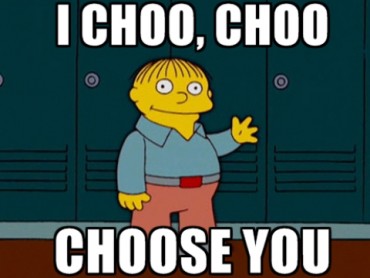 There was a social media brouhaha yesterday when five-time NFL All-Pro and two-time Super Bowl champion James Harrison posted on Instagram that his sons' sports participation trophies were "for nothing."
"I came home to find out that my boys received two trophies for nothing, participation trophies! While I am very proud of my boys for everything they do and will encourage them till the day I die, these trophies will be given back until they EARN a real trophy," the Steelers linebacker wrote.
Most of those responding on social media backed Harrison's assessment.
His target this weekend? Those trophies that children get simply for showing up and playing, to whatever degree of success, sports. While the practice supports America's trophy-manufacturing industries, they're empty awards and Harrison went hard on the whole idea that someone would receive an award for not being the best, for not earning it.
Harrison continued on Instagram:
I'm sorry I'm not sorry for believing that everything in life should be earned and I'm not about to raise two boys to be men by making them believe that they are entitled to something just because they tried their best…cause sometimes your best is not enough, and that should drive you to want to do better…not cry and whine until somebody gives you something to shut u up and keep you happy.
Sociologist Hilary Levey Friedman, the Post notes, says that kids "are even smarter than parents" when it comes to recognizing this "worthlessness."
"The first trophy means something, even if it's just a participation trophy … [b]ut very quickly, these participation trophies lose their meaning unless it's for a really big win," she says.
Count me in Harrison's corner. The reason I stopped going to one of my school's awards nights was precisely because of the ridiculous quantity of "participation" honors.
In fact, I can even recall the exact moment I made the decision: When awards were given to student office aides immediately after the recognition of students who had achieved a 4.0 GPA for the entire school year.
The collective eye rolls of the assembled parents was almost audible.
Like The College Fix on Facebook / Follow us on Twitter
IMAGE: Meme Generator