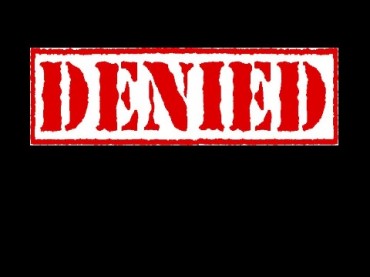 Anti-Israel position passed in April without votes from almost 40% of student senators
The Board of Trustees at Pitzer College in Claremont, California, recently voted to strike an anti-Israel boycott / divestment / sanctions provision from the student senate budget.
The provision, added in April of this year, prohibited student activities funds from being spent on several "corporations and organizations associated with the illegal occupation of Palestinian territories," according to the Claremont Independent. Prohibited organizations included computer company Hewlett-Packard and SodaStream, which makes home carbonation equipment. An earlier draft had referred to be "occupation" as "unethical," but was changed to "illegal" in the final passed version.
In passing the provision, the student senate specifically aligned itself with "the Boycott, Divestment, and Sanctions (BDS) movement."
Last week the Pitzer College Board of Trustees voted to strike this provision from the student budget "and declare it to be of no effect." The board noted that "the Israeli-Palestinian conflict is among the most complex, emotional and divisive issues of our time, and is one on which the College has not taken a position."
The Board has based its decision on the following considerations.

Student Activities Funds are derived from mandatory fees the College levies upon all students. Consequently, the Board expects the Student Senate to remain neutral in determining the organizations it recognizes and funds, the amount of funding allocated to each organization, and any restrictions imposed on such funds (emphasis original).

Paragraph VI, however, applies a particular point of view on the Israeli-Palestinian conflict in restricting the use of Student Activities Funds by all Student Senate-approved student groups. In so doing, Paragraph VI inappropriately curtails the funds usage rights of all such groups, including those that may have a different perspective.

In Pitzer's 54-year history, the Board has constantly supported Student Senate autonomy over the funds allocated to it by the College. However, the Board will not permit College assets to be restricted in order to endorse a point of view that is not the College's and that, in the Boards opinion, does not align with Pitzer's commitment to inclusion and respect for diverse viewpoints
When the original provision was passed in April, nearly 40% of student senators were absent, possibly due to the vote's having fallen on both Easter Sunday and Passover.
MORE: Modern Language Association votes decisively against Israel boycott
Like The College Fix on Facebook / Follow us on Twitter
IMAGE: Flickr