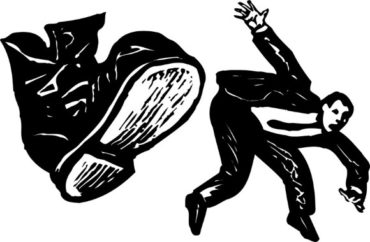 Peer educators 'knew almost nothing about the subjects'
If your children's school tells you they'll be getting sex education from their peers, look deeper into the group's connections.
A supposed "peer education group" was allowed to teach several lessons in Ferndale High School in Washington state, without the school telling parents the Whatcom Teen Council is an arm of Planned Parenthood, The Daily Caller News Foundation reports.
A teacher agreed to let parent Jill Sawicki sit in on her son's health class with the peer educators, and she was floored:
While the student council covered topics like birth control, sexual orientation, and gender identity, Sawicki said they knew almost nothing about the subjects. Sawicki recounted that the students simply read off script cards, and when members of the class asked them questions, they could not answer competently.

The Whatcom council members also provided faulty information, including listing Natural Family Planning as having a low effectiveness rate, failing to classify which types of contraception protects against STDs and not explaining the risks of using hormonal contraception, according to Sawicki.
Sawicki went straight to Planned Parenthood to dispute the accuracy and completeness of the information students were being given by the group's undisclosed arm.
Rather than make the lessons factually correct and complete, the Planned Parenthood representative convinced the teacher to bar Sawicki from future classes, a Planned Parenthood employee confirmed to the DCNF.
MORE: Three public campuses in Calif. offer Plan B in vending machines
MORE: UConn uses cartoon 'super heroes' for sex ed
IMAGE: Shutterstock
Like The College Fix on Facebook / Follow us on Twitter