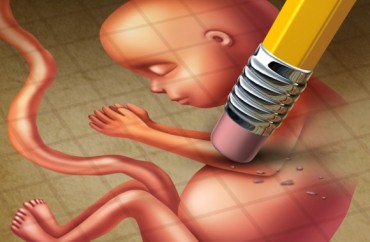 Brandeis University students get birth control at no additional cost as part of their campus health plans. But that's not good enough for the largest abortion provider in America.
The Brandeis Hoot reports that student group Brandeis Pro-Choice received a $5,000 grant from Planned Parenthood Generation Action, the organization's college arm, to pay for a "wellness vending machine" that dispenses Plan B and menstrual products on the private Boston-area campus.
The products will be free of charge, and the plan is to set up the machine in the Shapiro Campus Center by May, though details haven't been nailed down with the administration.
The student group is hoping to convince the student government to pay for Plan B, which can cause early-stage abortions when taken after an egg is fertilized, after the grant money runs out. That would mean that mandatory student fees would pay for potential abortions, implicating the consciences of students who object to abortifacient drugs.
The campus health center provides Plan B at no additional cost to female students during business hours, but Brandeis Pro-Choice says it wants to give students an option after hours and on the weekends.
The vending machine also protects anonymity and lets males obtain the abortifacient drugs:
"People don't really want to be seen doing that and they don't really want to have that face to face contact while doing that [getting Plan B]," said [Brandeis Pro-Choice Events Director Abigail] Belyea. "I think that… having that 24/7 access is really, really important because if…you are in a position where you need Plan B and you can't easily get to Walgreens or CVS and you have to wait until Monday… that's almost 72 hours that you have to wait…and it's [Plan B] more effective the earlier you take it."
MORE: UCSB to sell abortifacients from vending machine
h/t Live Action
IMAGE: Shutterstock
Like The College Fix on Facebook / Follow us on Twitter