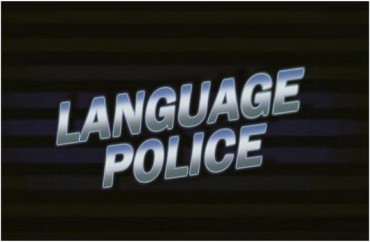 UPDATED
You can learn a lot from 'Sausage Party' 
Given the politically correct invective of the university's racial protests last fall, new University of Missouri students were surprised to hear a professor celebrate a crude animated movie with "the most offensive stereotypes you could possibly imagine."
Yet that's exactly what happened at the mandatory student program Aug. 19, as shown by a recording obtained by The College Fix. A student also said that Islam is a particularly harmful religion – and he was not rebuked.
Free speech advocates at Mizzou who had written off the university as a lost cause for political pluralism shouldn't get too excited, however: Another professor said some ideas are still unacceptable because they aren't "respectful."
MORE: Mizzou leaders perform skit and say 'we're not crybabies' (VIDEO)
The local student group Talking Drum played music to set the tone throughout the two-hour lecture, including John Lennon's "Imagine" and Marvin Gaye's "What's Happening Brother."
According to MU's Inclusion, Diversity and Equity office, "Talking Drum provides an innovative way of thinking, writing, and talking about the diversity of American identity and culture through a focus on American popular music."
Rebranding 'diversity' as 'citizenship'
[email protected] was created last October amid allegations that the black student body president and Legion of Black Collegians had been targeted with racial slurs in separate incidents.
At the time, black students were requesting safe spaces from their white allies, a street preacher was punched in the mouth for criticizing the Ferguson protests, and campus police encouraged students to report their classmates for "hurtful speech."
All incoming undergraduate students were required to attend one of the four sessions offered in January. Five trainings are scheduled through early October this academic year.
MORE: Banning megaphones on school grounds called racist
The class was later renamed [email protected], in response to feedback from students, Department of Black Studies Chairwoman Stephanie Shonekan told The Maneater last month.
Shonekan, who co-hosted [email protected] in the spring, did not respond to a College Fix email for more background on the name change.
[email protected] focuses on "the values that make you a good Mizzou citizen," Shonekan told The Maneater.
#TalkingDrum #CitizenshipMizzou Answers are blowing in the wind, but we are here to try and capture them! pic.twitter.com/cbNlAdZwN3

— Stephanie Shonekan (@SShonekan) August 19, 2016
'It made me feel uncomfortable because I was implicated'
Those values apparently include individual responsibility instead of controlling what other people say.
"I think it's really important to keep in mind that a respectful campus climate is not achieved by policing what people think or say," Elisa Glick, associate professor of women's and gender studies and English, said in the recording.
MORE: Shut down hecklers when 'serious disruption' is expected
Glick was "disowned" by her family at 19 when she came out as a lesbian. The experience was the most "devastating" of her life, but ultimately changed her for the better as she learned to tolerate her family's intolerance.
"You can't control the … circumstances that you find yourself in … but you can control how you respond to that situation," Glick said, calling agreement "boring."
"[R]espect isn't agreement," she continued. "Disagreement, and even conflict, can be productive as long as it's done in a respectful way." As one example, Glick said that using a person's preferred gender pronoun is a requirement for maintaining respect.
Asked by Shonekan what films he recommends for incoming students, English Prof. Andrew Hoberek said this year's R-rated animated feature Sausage Party was full of "the most offensive stereotypes you could possibly imagine."
But after Hoberek watched the raunchy comedy, he saw it as "really funny" and "productive" for discussion. His praise drew nervous laughter when he suggested the movie belonged on every student's watch list.
"[U]ltimately it becomes a movie about people coming together around their differences without giving up their differences," Hoberek said. "It made me feel uncomfortable – uncomfortable because I was implicated."
A twist on 'safe spaces'
Nathan Hofer, professor of religious studies, urged students not to "walk away" when "uncomfortable" ideas are expressed.
Hofer told students about his detainment by the terrorist group Hezbollah in Beirut in 2007, which he took as an opportunity to explore his captors' ideas about the United States and President George W. Bush.
He came out of the scrape with insights about his field of study that he "never would have learned otherwise."
MORE: The 'Melissa Click Effect' and Mizzou's plunging enrollment
Hofer said he encourages his students to find his ideas "offensive."
"What I try to do in my classroom is create these spaces [that are] safe spaces to feel uncomfortable," he said "When your professors say things that don't quite sound kosher … push back! Your professors will love it if you push back."
One such idea Hofer often explores in class is that Islam and other religions are peaceful – a question he opened to students at an earlier [email protected] training.
"It's definitely not all religions that cause violence," a male student said at the session Aug. 18, according to The Maneater.
"It's definitely certain ones, particularly Islam – radical Islamism – because I don't see any violent Presbyterians out there or Jewish people," he said.
Shonekan, who leads the Department of Black Studies, affirmed the student's right to express an unpopular opinion.
"His voice is valid; he has a right as a citizen of the University of Missouri to air that," Shonekan said to the students. "And so our responsibility is to ask him where that comes from, ask him what he means, elaborate, but not to shout him down. That's not what we do in our classrooms."
Hofer agrees. "[F]eeling uncomfortable in the pursuit of knowledge is really critical," he says in the Aug. 19 recording.
so this English professor told us to go see Sausage Party #Citizenship@Mizzou

— Lil 🌵 (@lillard10) August 18, 2016
MORE: Mizzou finds $1M for 'diversity audit' amid budget crunch
CORRECTION: The surname of the English professor quoted in this article, Andrew Hoberek, was originally misspelled. Hoberek's quote about feeling "uncomfortable" watching the movie Sausage Party was originally transcribed incorrectly. Both errors have been fixed.
Like The College Fix on Facebook / Follow us on Twitter
IMAGE: YouTube screenshot