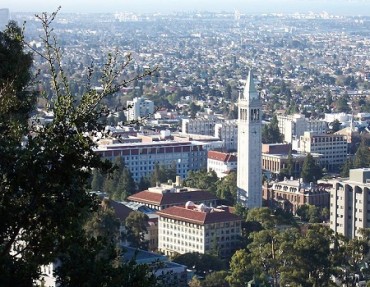 The University of California's political agenda has diminished the quality of the education it provides, according to a new report from the California Association of Scholars.
The report is titled "A Crisis of Competence," and intends to raise awareness of the negative consequences of political activism at universities—the University of California, specifically.
The report argues that there is a connection between political activism and educational quality. As the amount of activism increases, the less a student learns.
"We are paying too much for too little," said Ashley Thorne, Director of Communications for the National Association of Scholars, a parent organization to CAS. "We are paying high tuition and students are graduating without learning very much because there is so much focus on the political agenda for the faculty and administration."
The report incorporates other studies and sources to show that higher education has not only declined within the University of California system, but also within other university systems. The national study Academically Adrift, for example, supports the argument with statistical evidence.
"Academically Adrift showed that after students completed their college education, over 1/3 of them had learned next to nothing," Thorne said. "There was no significant gain in intellectual knowledge."
"A Crisis of Competence" touches on a crucial aspect of understanding the corruption of political activists: the rejection of the university's initial mission. Institutional political activism steers universities away from the primary goal of educating students.
"The mindset of a political activist is the opposite of an academic scholar," said John Ellis, President of CAS. "An academic scholar wants students to be open-minded and to pursue their interests with intellectual curiosity. The activist wants to narrow it down to one possibility, which is his political belief, and emphasizes action more than thought."
That politics corrupts universities is nothing new, according to Ellis.
"Political activism changes everything and does not want to be recognized," Ellis said. "We have known for years that politics corrupts universities. We have seemed to allow this, as if we have not learned anything from the Soviet Union."
The report calls for the enforcement of regulations that prohibit public universities from advancing political purposes. It also recommends that universities instruct departments to broaden their curricula beyond specific and narrow ideological perspectives.
"A Crisis of Competence" is ultimately a reminder that students are best served by unbiased universities.
"The report does a good job of showing why the university should be free of political content," said Thorne. "Regents have a responsibility to maintain a certain agenda in order to benefit the students. If you can remain unbiased, students will have a better education."
Fix Contributor Lauren Balian is a student at the University of California, Santa Cruz.
Click here to Like The College Fix on Facebook.
Like The College Fix on Facebook / Follow us on Twitter