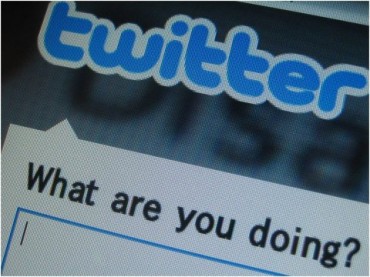 The self-righteous social media mob has struck again, this time taking down British Nobel laureate Tim Hunt of University College London.
In response to Hunt's admittedly intemperate comments (he said, among other things regarding female scientists, "You fall in love with them, they fall in love with you and when you criticise them, they cry") City University, London's director of science journalism program, tweeted "Nobel scientist Tim Hunt says at Korean women lunch 'I'm a chauvinist and keep 'girls' single lab.'"
That director, Connie St. Louis, also responded with "Really, does this Nobel laureate think we are still in Victorian times?"
Things took off from there.
Hunt is a fellow of the Royal Society, which has distanced itself from the remarks, tweeting: "Tim Hunt's comments don't reflect our views."

It later released an official statement, saying that it was committed to getting more women into science. "The Royal Society believes that in order to achieve everything that it can, science needs to make the best use of the research capabilities of the entire population," it said.

"Too many talented individuals do not fulfil their scientific potential because of issues such as gender and the Society is committed to helping to put this right."

Despite numerous education initiatives, the number of women in science, technology or engineering (Stem) has remained stubbornly low. Only 13% of people working in Stem occupations are women, according to Wise, which campaign about this issue. The gap is also stark in academia, where 84% of full-time professors working in science, engineering and technology are men.

David Colquhoun, emeritus professor of pharmacology at University College London, said Hunt's comments were a "disaster for the advancement of women".

Hunt's words have also been roundly criticised by female scientists on Twitter. One woman, a postdoctoral researcher, tweeted: "For every Tim Hunt remark, there's an extra woman in science that takes an interest in feminism. Ever wonder why there are so many of us?"
Hunt resigned shortly thereafter:
In a statement published on its website UCL said that it could confirm that Hunt had resigned on Wednesday from his position as honorary professor with the UCL Faculty of Life Sciences, "following comments he made about women in science at the World Conference of Science Journalists on 9 June".

It added: "UCL was the first university in England to admit women students on equal terms to men, and the university believes that this outcome is compatible with our commitment to gender equality."
Hunt won the 2001 Nobel Prize in physiology. But even work of that caliber can't overcome a few silly comments, especially if they've offended the "right" (or is it "wrong"?) people.
Hunt and his (scientist) wife respond to the chain of events here.
Read all three Guardian articles.
Like The College Fix on Facebook / Follow us on Twitter
IMAGE: Chinen Keiya/Flickr