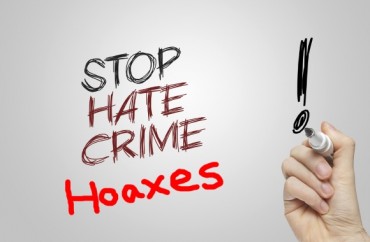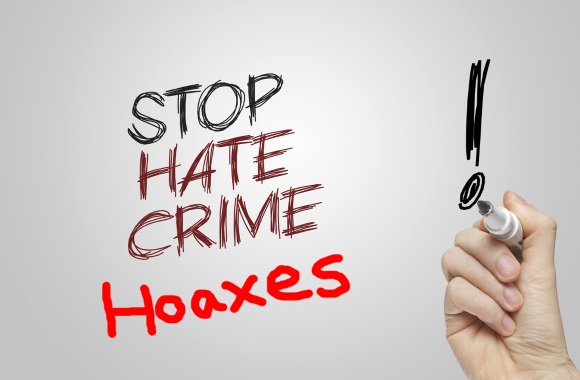 Another anti-Semitic incident, a prankster, or just a hoax to provoke a sympathetic student and administration reaction in favor of more diversity initiatives?
That's what the University of Missouri Police Department and Office for Civil Rights and Title IX are investigating after finding "a small graffiti marking on a flyer" that read "Hitler rules" in a residence hall Monday.
It's the same hall where the enigmatic "poop swastika" appeared in October, and officials and Jewish students aren't waiting for the investigation to conclude before pontificating, The Maneater reports.
Interim Chancellor Hank Foley and interim diversity czar Chuck Henson immediately labeled the posting of a two-word flyer "yet another anti-Semitic incident" that attacks everyone:
Our core values—including that of Respect—must become more than words on paper or a banner. They are the foundation of who we desire to be as a campus community and the way we all need to conduct ourselves.
RELATED: First Amendment doesn't let you say 'hateful things,' Mizzou's new vice chancellor says
The Jewish Student Organization jumped to the same conclusion, calling it "an expression of hatred" and the "fourth use of Nazi symbolism" in the past year on campus. But then it waffled, saying that "regardless of intent, this incident impacts Jewish students negatively."
Read our official statement on the anti-Semitic vandalism at Gateway Residence Hall at @Mizzou pic.twitter.com/iFu2CWBppI

— Mizzou JSO (@JSOmizzou) March 1, 2016
In a paragraph worthy of a safe-space training manual, JSO writes:
This type of hate speech isn't merely an attack on religious minorities; it also targets other cultural and ethnic groups. This act occurred in a residence hall, a place students call home. Home should be a haven where people feel safe from hatred.
RELATED: Dear campus protestors: Allow me to destroy your 'safe space'
Residence Halls Association President Billy Donley, who previously acknowledged he had only seen a flyer of the poop swastika before starting a crusade against fecal fascism, decided that this two-word graffiti was an attack on civilization itself:
Gateway hall was vandalized for the 2nd time this year. Please read the statement below from @RHAPresident and VP. pic.twitter.com/TJG6AzylrO

— RHA Mizzou (@RHAMizzou) March 1, 2016
We have seen too many forms of hurtful rhetoric, discrimination, racism, anti-Semitism, and more on this campus [what is the "more"?]. These actions not only harm the members of our community but the strength of our values [how weak are your values?]. When we choose to act against others in harmful and destructive ways, we choose to disobey moral obligations and hurt the community and its members [translation: unpopular speech should be regulated at a public university].
Note that while this statement calls for students to "hold each other accountable" and "hold ourselves responsible" for such acts, it seems remarkably uninterested in whether the police investigation turns up anything. The facts are an obstacle to "the pursuit of a safe and inclusive environment."
Read the story and statements by the administration, JSO and Residence Halls Association.
RELATED: Unicorns spotted at Mizzou, and other claims the media have swallowed
Like The College Fix on Facebook / Follow us on Twitter