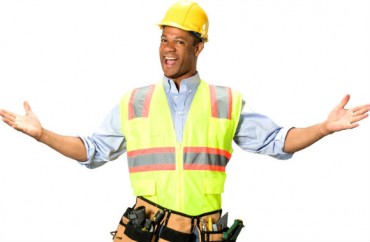 Scholar: 'The government's red ink is our black ink. Their deficit is our surplus.'
A Stony Brook University economist who has become a darling among social progressive politicians and policy wonks is advising the Democrat Party to run on the idea of a universal job guarantee, and it's a proposal that's gained a lot of traction.
Stephanie Kelton served as chief economist for the U.S. Senate Budget Committee in 2015 and then as senior economic advisor for Bernie Sanders' presidential bid. Today she serves as a leading voice among far-left Democrats seeking to help advance a political Blue Wave.
Her universal job guarantee proposal has been called "The Biggest Idea In Washington" in a lengthy profile on Kelton in Huffington Post that reports even Wall Street is mulling her idea along with progressive think tanks and politician such as Sanders, Elizabeth Warren and Kirsten Gillibrand.
"Everybody wants a piece of Kelton these days because a simple, radical idea she has been workshopping her entire career is the next big thing in Democratic Party politics. She calls it the job guarantee ― a federal program offering a decent job to every American who wants to work, in every county in the country, at any phase of the business cycle," HuffPost reports.
"It's a practical expression of her monetary thinking. To her, governments aren't directly constrained by how much programs cost. The serious concern is inflation, and a job guarantee would revolutionize the way the United States manages the value of the dollar, forcing the Federal Reserve to stop creating unemployment when it wants to keep prices down."
On a recent podcast with The Wilderness, the professor of public policy and economics described her bold, progressive economic agenda.
"I have for a very long time been an advocate of a pretty ambitious program that's designed to address the potential displacement of labor as automation continues and … that is federally funded but locally administered jobs program: kind of a new, new deal modeled on the Works Progress Administration," Kelton told host Jon Favreau.
"The jobs can be anything," she added. "People tend to think of a guy with a shovel filling a pothole or something like that. Those jobs can happen as well, but be very creative with the type of work. Maybe an elder care facility can use a few extra hands … the sky is really the limit."
Favreau praised her but said that "her take is different than the DC policy wonks" and also acknowledged even some liberal economists disagree with her.
"I don't think most people have the slightest idea what a budget deficit is," Kelton told him.
In Chapter 9 of #TheWilderness, @StephanieKelton talks about why Democrats should run on a universal job guarantee. Check out the entire episode about what a big, bold, progressive agenda would look like here: https://t.co/ClbjDdhQFU pic.twitter.com/go70zqqHIW

— Jon Favreau (@jonfavs) August 13, 2018
"I'll use a simple example: suppose the government spends a hundred into the economy but it only taxes 90 back out. We label that our government deficit, so somewhere, somebody scratches down on a ledger minus 10 for the government. You're in deficit."
"We say shame on you, that is very bad, that you did that, but we completely miss the fact that somewhere in the economy there's $10 bucks out there that wouldn't have been there if the government had balanced its budget. The government's red ink is our black ink. Their deficit is our surplus," Kelton said.
"So every time someone talks about the need to rein in the deficit, balance the budget, what they are really saying is their goal is to shrink the private sector's surplus. And I think if people understood it in those terms they would be a whole lot less enthusiastic about running around and trying to shrink the budget deficits and so forth."
What does a good #economy look like?' Prof @StephanieKelton shares her thoughts in her latest Q&A https://t.co/Dq5xN9IAyG @stonybrooku @SBU_StudyOf_ISJ

— Stony Brook University College of Arts & Sciences (@SBUArtsSciences) August 17, 2018
Asked what it would look like to develop economic policy without worrying about the deficit, she replied: "If we stopped gauging public policy based on whether it adds to the deficit or not, but instead we say the success of my budget is based on whether I achieved the things I was trying to achieve, what would be possible is if we looked at our resources, all of the labor that we have available in the U.S. today … all of the factories, the machines, all of the potential harnessing our technological know how and so forth."
"If we said our objective is to make the maximum use of the resources that we have … target child poverty, target African American youth unemployment, target in a whatever it is. Figure out what problems you're trying to solve with your budget, recognize that you can't do everything because resources really are limited [and prioritize]."
In an interview with The Intercept, she dismissed number crunchers.
"If we had had [the Congressional Budget Office] in 1935, we wouldn't have Social Security. If we had it in 1964, we wouldn't have Medicare," Kelton said. "It has become in many ways the key impediment to the progressive agenda and just good economic policy generally."
She argued progressives will need to be willing to disregard their proposals' CBO scores or work to reform the way that they're calculated, a rebranding, the Intercept reports, adding she suggests "change the word 'deficit' to 'non-government surplus.'"
Asked in a telephone interview by The College Fix about her preference for socialism over capitalism, Kelton dismissed the question.
"Now it sounds to me like you are not equipped to talk with me about my work, or what I do, and what my economics are about. So, it sounds like you have a lot of work to do before you pick up a phone and make this call," she said.
MORE: Professor raised under communism explains academics' love of socialism – and why they're wrong
MORE: Professor rejects Marxism after traveling the globe: 'Socialism doesn't work'
IMAGE: Lifetime Stock / Shutterstock
Like The College Fix on Facebook / Follow us on Twitter