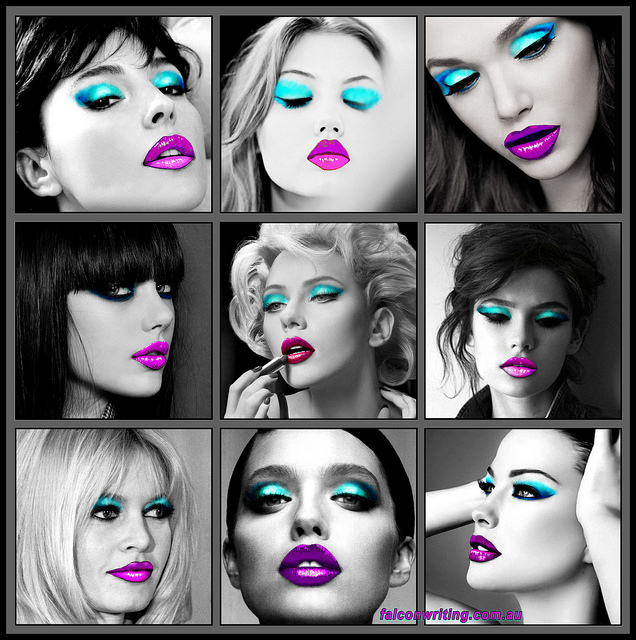 WARNING: The following article contains graphic language.
The professor behind a controversial college class dedicated entirely to porn went on a Twitter rampage on Friday, confessing to having sex with students in his class, and to having sex with guest lecturers from the porn industry whom he had invited to speak to his class.
In addition he said he had planned to have sex with a porn star in the classroom, in front of his students.
In March, College Fix contributor Jack Butler made national headlines with his article about the course, entitled "Navigating Pornography," which was developed and taught by professor Hugo Schwyzer of Pasadena City College.
Schwyzer not only screened hardcore porn in the classroom, but also assigned porn films as homework for his students.
Schwyzer defended this class in an interview.
"(The course) focuses on giving students tools to understand pornography as a historical and contemporary phenomenon," Schwyzer told The College Fix. "Students today live in a porn-saturated culture and very rarely get a chance to learn about it in a safe, non-judgmental, intellectually thoughtful way."
Yet some of Schwyzer's colleagues at Pasadena City College weren't buying it. In an interview with The Fix, another member of the faculty called it "absolutely appalling." Yet senior administrators at the college allowed the class to continue.
Predictably, the liberal media rallied around Schwyzer. The Huffington Post said "We kind of wish that we'd had the opportunity to take 'Navigating Pornography' during college. It looks pretty darn fascinating."
And BuzzFeed produced a glowing video profile of the professor, praising him for bringing liberal values to the classroom. "My view of pornography before taking this class was more the traditional view that it was not meant for me, as a woman," said one student interviewed in the video. "After, or in the midst of taking this class, I've become much more accepting of it and understanding of it."
Everything changed on Friday. Despite the liberal media's efforts to paint professor Hugo Schwyzer in a positive light, his reputation suffered a setback when he fired off a rampage of 130 posts on his Twitter account, confessing to having sex with students under his tutelage, and to having sex with porn stars he had invited to speak to his class.
Campus Reform reported details of the professor's outbursts:
Pasadena City College (PCC) history Professor Hugo Schwyzer unleashed a Twitter rampage Friday, suggesting he had planned to have sex with James Deen in front of his class during the porn superstar's February 27, visit.

"Yes, I wanted to have my students watch me screw James Deen," Schwyzer, tweeted Friday...

"I fucked porn stars I met through my classes," he tweeted.

Earlier  this month, Schwyzer announced he had cancelled the controversial "Navigating Pornography" class for the fall to take a leave of absence and enter psychological rehab he needed because of the negative media attention his class garnered.

In the remarkable stream of more than 130 tweets on Friday, Schwyzer also confessed to sexting a different porn star, having sexual relations with his female students, and sometimes having sex in order to gain promotion at the college.

"Sometimes, I fucked my way into a gig," he tweeted.

Schwyzer offered the disclaimer that the tweets were the product of a "manic episode" he was experiencing.

"Let me be clear: I have a serious mental illness.  But that is an explanation, not an excuse, for the harm I've inflicted," he wrote.
Read the rest of Campus Reform's report here.
Here's the bottom line: This sad online breakdown is evidence of what happens when perversity is fostered and cultivated in the name of academic freedom–something we're seeing plenty of in higher education today. There never was two cents of academic worth to this class. It seems to have been designed, primarily, for a mentally troubled professor to meet and have sex with porn stars he admired.
The existence of this class represents an abdication of moral responsibility by administrators at Pasadena City College, who approved this class and allowed it to take place on campus. The fact that Schwyzer confessed to having sex with his students, violating academic ethics, means that that abdication of responsibility by the college's senior administrators led directly to the harm of students. They, as well as Schwyzer bear the blame.
How would you feel if you were a parent who had paid thousands of dollars for your child to take a class from this man?
There is a big difference between academic freedom and having no academic standards. This entire sad saga ought to be a lesson to colleges everywhere that when you abandon the latter, you disgrace the academic enterprise. Pasadena City College brought this infamy on itself.
Despite Schwyzer's outburst on Friday, the college (so far) still hasn't fired him.
Nathan Harden is editor of The College Fix and author of the book SEX & GOD AT YALE: Porn, Political Correctness, and a Good Education Gone Bad.
Like The College Fix on Facebook.  / Follow Nathan on Twitter @NathanHarden
(Image by FalconWriting / Flickr)