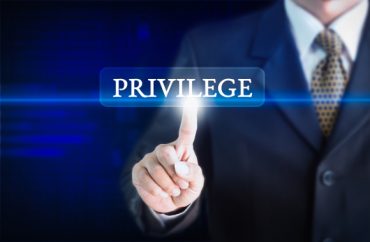 The National Science Foundation has awarded $1 million to a Portland State University dean and some colleagues in order to "diversify computer science."
Associate Dean of Engineering and Computer Science James Hook, along with partners at the University of Oregon and a local school district, will train high school teachers in "real-life problem solving and algorithm design" in hopes of reaching students who are interested in computers … but aren't typically exposed to them.
According to the Vanguard, Hook says the focus on teamwork, sharing thoughts, and discussions about what was learned "attract and retain more non-traditional students."
The dean added that white males are "preparation privileged" — they're "disproportionately exposed to computer technology and encouraged to pursue CS from a young age."
Due to this privilege, high school computer science classes witness a "both wonderful and terrible interaction" between these "enthusiastic, over-prepared, [and] privileged" white boys and their teacher. Hook says such interactions "might accidentally exclude other students."
In its nine-year tenure, the program has increased participation from female and minority students, allowing CS classrooms to reflect LA's actual demographics. In the 2016-17 school year, LA ECS students were 83 percent Latinx, five percent white, six percent Black, five percent Asian, one percent other and 44 percent female.

As of 2014, only 18 percent of CS college majors were women. At PSU, freshmen declaring science, technology, engineering and mathematics majors do not represent Portland's demographics. "We're seeing an over-representation of White and Asian males," Hook said. He added that male students also tend to stick with the STEM major longer than female students. …

"As students enter high school, they often think it's too late to participate in technical classes," [high school teacher Jill] Hubbard wrote in an email. "Offering a broad, inclusive class intentionally designed to include pedagogy and content that speaks to a broader group of students is imperative for our students' future career options as well as the prosperity of our communities, region, and the state."

Hook agreed that exposing traditionally underrepresented populations to CS is necessary for them to benefit from the economy.
Hook adds that he has "come to view access to CS information as really an equity issue." Without access to this information, "you can't really participate as a member of society fully anymore."
MORE: 'White privilege'? Now there's 'centrist privilege'
MORE: Extra credit offered to determine level of 'white privilege'
IMAGE: Shutterstock.com
Like The College Fix on Facebook / Follow us on Twitter