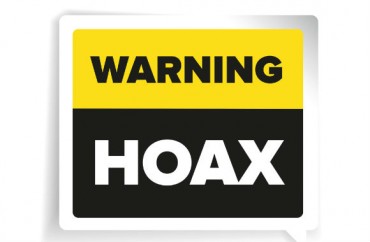 It turns out that some anti-Latino graffiti at Elon University is all a big hoax, perpetrated by a student of the very ethnicity the message targeted.
"Bye Bye Latinos Hasta La Vista" the whiteboard message read, and as you'd expect it led to immediate fierce denunciations from staff and students alike upon its discovery on Thursday.
Professor Laura Roselle wrote on Facebook "There is WORK to be done," and Sylvia Muñoz, director of El Centro and interim director for the Center for Race, Ethnicity, and Diversity Education (CREDE), responded by saying "I'm shocked, but not really."
Eventually, Elon President Leo Lambert jumped into the fray:
"I want to say emphatically that this incident is reprehensible and directly in conflict with Elon's values of inclusion and treating each other with dignity and respect," Lambert said in [an] email. "Because this is a potential violation of Elon's Code of Conduct, we will investigate the matter using our campus security camera system, attempt to determine who wrote the message and hold them accountable. Elon will not tolerate harassing, denigrating, or intimidating actions that create a hostile environment."
A hateful note saying "Bye Bye Latinos Hasta La Vista" was found in Kivette Hall Room 100 this morning at @elonuniversity. pic.twitter.com/xL2SCMdBhR

— Bryan Anderson (@BryanRAnderson) November 10, 2016
But, it turns out a Latino student — who will not be named by the university — wrote the message as … a "joke."
"The message was written by a Latino student who was upset about the results of the election and wrote the message as a satirical commentary," said Smith Jackson, vice president for Student Life.

Multiple sources confirmed on Thursday afternoon and Friday morning the person who wrote the note was of Latino heritage and did so as a joke. ENN looked to confirm the information with a university official, but representatives either refused to provide the information or said they did not know the student's identity.

"Under the Family Educational Rights and Privacy Act (FERPA), the university protects the privacy of student educational records, including any proceedings in the campus judicial system," said Dan Anderson, vice president of University Communications, on Thursday. "We would not disclose the identity of students involved in conduct matters without their permission."
"Satirical commentary," eh? More likely: He/she tried to spark a hate incident where one otherwise would not have occurred  … and was in danger of getting caught.
As is all-too typical, CREDE's Muñoz said the revelation of the student's ethnic identity is "disrespectful," and would "diminish the fear that people feel right now."
"Regardless of the person responsible for the note and the motives behind it, Munoz said the focus should be on the message itself and the impact it has had on the Latino community."
There it is: That 'ol teachable moment. Who cares who actually was responsible!
And academics continue to wonder just how Mr. Trump managed to win … ?
MORE: Elon snowflakes petition against appearance of 'slightly right of center' speaker
MORE: Black students expelled for hate-crime hoax — 'no evidence' for their story
Like The College Fix on Facebook / Follow us on Twitter
IMAGE: Shutterstock