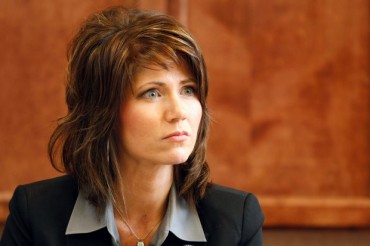 Rep. Kristi Noem (R) of South Dakota did something exceedingly rare this week. She gave the commencement speech at her own graduation.
Elected to Congress in 2010 without the benefit of college credentials, and widely considered a rising star in the Republican party, she finally received her bachelor's degree in political science this week, which she had continued to work toward while serving in Congress.
Earning a degree as a sitting member of Congress is not the only unusual distinction Noem has acheived. Just over a year ago she was voted "Hottest Freshman in Congress" by readers of the Huffington Post.
Now she may well deserve to be called the "Most Accomplished Graduating College Student in the History of the World."
Click here to Like The College Fix on Facebook.