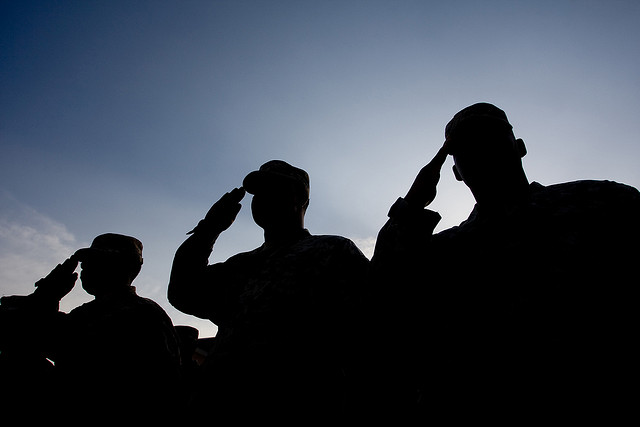 The Washington Post reports this morning on a disturbing story out of the U.S. Military Academy at West Point, detailing allegations that entail a criminal breach of privacy and abuse of power:
WASHINGTON — A sergeant first class on the staff of the United States Military Academy at West Point has been accused of videotaping female cadets without their consent, sometimes when they were undressed in the bathroom or the shower, according to Army officials.

The Army is contacting about a dozen women to alert them that their privacy may have been violated by the suspect, identified as Sgt. First Class Michael McClendon, and to offer support or counseling, officials said.

The allegations at West Point, the nation's oldest and most prestigious military academy, come in the midst of growing outrage in Congress, at the Pentagon and from President Obama over reports of sexual harassment and assault in the armed services. They also come as the Army has begun integrating women into combat positions, bringing added demands for fair and equal treatment of those in uniform.

The revelations are especially startling at West Point, which has had problems with sexual assault but also has many progressive faculty members and prides itself on having an environment of discipline and respect. Women have been enrolled at the two-century-old institution, on a commanding bank of the Hudson River in upstate New York, for nearly 40 years.
Read the full story at The Washington Post.
CLICK HERE to Like The College Fix on Facebook.  /  Twitter: @CollegeFix
(via Drudge)
(Image by National Guard / Flickr)