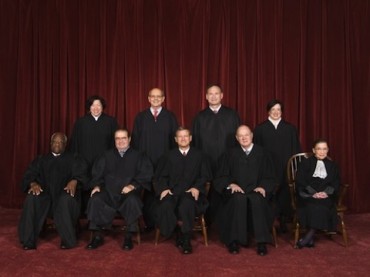 The Supreme Court has issued its ruling today in the case of Schuette v. Coalition to Defend Affirmative Action. The ruling could signal that the days of race-based affirmative action preferences in college admissions are numbered.
It was a 6-2 ruling, with the majority upholding a state-wide ban on racial preferences passed by Michigan voters in 2006. That ban was narrowly overturned by the 6th Circuit Court of Appeals in 2012. The ruling today represents yet another reversal.
USA TODAY reports on the limited scope of the ruling:
The decision came in a case brought by Michigan, where a voter-approved initiative banning affirmative action had been tied up in court for a decade.

Seven other states — California, Florida, Washington, Arizona, Nebraska, Oklahoma and New Hampshire – have similar bans. Now, others may follow suit.

But the ruling, which was expected after the 6th Circuit Court of Appeals struck down the Michigan law, did not jeopardize the wide use of racial preferences in many of the 42 states without bans. Such affirmative action programs were upheld, though subjected to increased scrutiny, in the high court's June ruling involving the University of Texas.
Civil rights activist Jennifer Gratz of the XIV Foundation, whose Supreme Court case Gratz v. Bollinger started the fight to end racial preferences in Michigan more than 10 years ago, had this to say about the Schuette decision: "Much progress has been made over the past 15 years in challenging discriminatory policies based on race preferences and moving toward colorblind government. Today's ruling preserves this foundation and is a clear signal that states are moving in the right direction when they do away with policies that treat people differently based on race, gender, ethnicity or skin color."
POLITICO.com reports that "National Education Association, the American Council on Education and the National School Boards Association — as well as chancellors of the University of California system — have publicly opposed the affirmative action ban. The Obama administration also urged that the ban be overturned."
Justice Anthony Kennedy wrote the majority opinion. Justice Elana Kagan recused herself from the case for unknown reasons.
Like The College Fix on Facebook / Follow us on Twitter