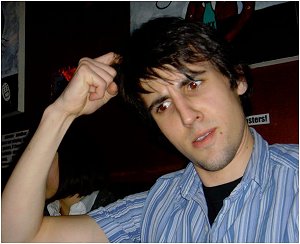 Brown University finds itself in damage-control mode after its case against a fraternity for date-rape drugging fell apart.
The Providence Journal reports that the unnamed lab that tested an alleged victim's urine samples for the presence of GHB has "recanted" its positive finding after "outside medical experts" challenged its work:
As a result of the faulty testing, the university has dropped its inquiry into drugging allegations by two female students who attended an unregistered party held by Phi Kappa Psi on Oct 17, 2014. The students had reportedly drunk spiked punch and experienced symptoms of being drugged, including a short period of memory loss.
The frat has always maintained its innocence – but rather than lift its punishment, Brown is simply shortening its four-year suspension to two-and-a-half years.
The school explained in a testy press release intended to "correct misinformation and dispel rumors" that Phi Kappa Psi was guilty regardless of the urine test (as well as an inconclusive hair test) – essentially that it had to prove its innocence:
For both of these tests, a failure to positively identify the presence of exogenous GHB does not prove that GHB or another drug was not ingested. GHB, in particular, is difficult to detect since it leaves the body quickly. GHB is only one of a number of possible date rape drugs (including alcohol, the drug most commonly associated with sexual assault).

The final finding and sanction against Phi Kappa Psi did not rely on the results of any physical drug tests. Other evidence, including witness statements, video evidence, and the statements of the students who filed complaints, was sufficient to support the conclusion that the two students consumed alcohol and/or some other drug diminishing their normal functions to a degree that placed them at risk of harm. The sanctions imposed were based on this evidence as well as the past disciplinary record of the fraternity, and were fair and appropriate. …

The testing is irrelevant to the outcome of the disciplinary matter.
The Journal notes: "The drugging and sexual-assault allegations were reported to the university and its public-safety officers but not to Providence police." And schools are supposed to handle their own investigations?
Brown Health Services can provide HIV testing and emergency contraception for sexual assault victims, but they cannot perform "evidence collection and drug testing," Mark Nickel, Brown's acting director of news and communications, said in an email.
Read the Journal story and Brown's statement.
Like The College Fix on Facebook / Follow us on Twitter
IMAGE: MinusEqualsPlus/Flickr