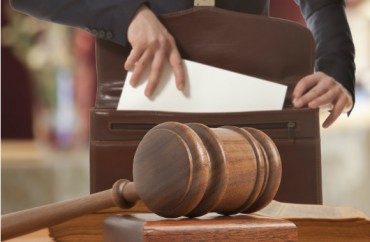 Update on the lawsuit filed against Georgia Tech by a bisexual male student who was exonerated twice of rape claims by a gay male and still expelled: The school has reinstated the bisexual student.
But Georgia Tech gets really snippy in its Monday response to the plaintiff's Dec. 15 motion for a preliminary injunction, saying the school followed all its procedures correctly and that it had a "rational" reason for its "discrimination" against him (yes, the school uses that word).
The school argues that because the board of regents overturned the expulsion decision by President Bud Peterson (for a second time) after the lawsuit was filed, the request for an injunction is moot. It could have left it at that.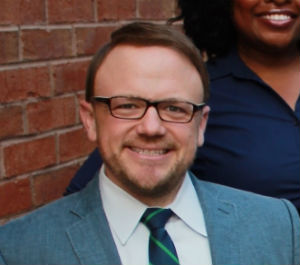 But Georgia Tech went on to defend its process, particularly the questionable investigation led by Title IX official Peter Paquette that was overturned by an appellate committee but later upheld by that same committee – only after Peterson reinstated the expulsion.
After claiming the regents are protected by federal immunity in breach-of-contract cases, the filing says the bisexual student got due process, just not the kind he wanted: "Plaintiff has indeed received notice and an opportunity to be heard" by an administrator (Paquette).
(See our earlier coverage of Brandeis University's very similar response to a lawsuit by a gay male student expelled for nonconsensual sex, in part because he kissed his sleeping boyfriend.)
Georgia Tech is obligated to consider rape claims no matter how late they are filed under order from the federal government, the filing says, citing a dead link to an Office for Civil Rights (OCR) document from 2014. (Much of the filing is riddled with typos, including an apparent code quirk that replaced all commas with periods.)
RELATED: Georgia Tech railroaded straight and bisexual students accused of rape, lawsuits claim
In a defense that Brooklyn College history professor KC Johnson called "Orwellian," the school says the bisexual student can't complain that Paquette only gave him "summaries" of other (anonymous) witness testimony:
Absent some evidence or allegation that the summaries were inaccurate or falsified there is no indication that a different mode of presentation would have altered the scope of his response nor is there any authority to support that more information is required.
Even as @GeorgiaTech concedes defeats, makes this Orwellian argument re why OK not to provide investigator's notes: pic.twitter.com/KmEZwz5Hio

— KC Johnson (@kcjohnson9) January 4, 2016
The school says it has permission from OCR to bar the plaintiff from cross-examining his accuser, not that the federal agency itself bars cross-examination.
Conceding that the bisexual student indeed faced "discrimination" from the investigation, the school says it was a "rational" expulsion because, hey, someone made an unverified claim about him:
The University is on notice that Plaintiff was claimed to have sexually assaulted another student. If the University had taken no action. [sic] the University could arguably be held liable. For these reasons. [sic] Plaintiff has failed to show the absence of a rational basis for the alleged discrimination because the Defendants had a significant interest in taking action against Plaintiff.
Georgia Tech is claiming that its own interest in not getting sued by an accuser, or investigated by the federal government for not favoring accusers, outweighs procedural fairness for accused students. It appears Paquette, the Title IX investigator, will continue with his investigations unchanged.
Even after trying to get the motion dismissed because the regents reinstated the bisexual student – conceding that President Peterson's two expulsion decisions were "erroneous" – the filing twice refers to "allegedly erroneous" actions in the investigation. It implies that Georgia Tech can treat male students accused of rape unfairly for the basest motivation, its own image:
To the contrary. a University's desire to maintain a positive public image has absolutely nothing to do with gender.
As Prof. Johnson said, this is an unintentionally entertaining filing. We'll see if Judge Richard Story is equally entertained.
Read the filing and Johnson's Storify series of tweets on the filing.
RELATED: Answering lawsuit by gay student, Brandeis says it can discriminate against accused rapists all it wants
Like The College Fix on Facebook / Follow us on Twitter