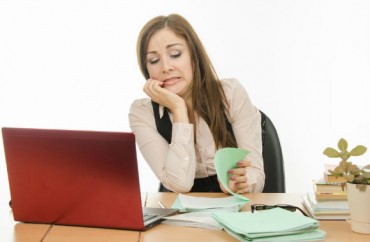 In the wave of protests that rocked college campuses this fall, one proffered demand was the creation of a system for students to report microaggressions committed by faculty and staff.
Presumably, such reporting would be used in faculty evaluations for decisions such as granting tenure and promotions.
If new research by University of California-Berkeley and Paris Institute of Political Studies scholars is accurate, such a reporting system would disproportionately harm female instructors.
Inside Higher Ed reports that the research found "student evaluations of teaching" (SET) tend to be better at "gauging students' gender bias and grade expectations than they are at measuring teaching effectiveness" (the U.S. data came from an online course, hence the "perceived"):
In the French data, male students tended to rate male instructors higher than they rated female instructors, but little difference was observed among female students. In the U.S. data, female students tended to rate perceived male instructors higher than they rated perceived female instructors, with little difference in ratings by male students. In both cases, however, the bias still positively impacted male instructors and disadvantaged female ones.
RELATED: Wesleyan activists demand microaggression-reporting system, 'mandatory social justice workshops'
Get that? Female students are undermining female professors with their evaluations in the U.S. This is despite students doing better on exams when their professor is a woman:
"The average correlation between instructor gender and SET is statistically significant — male instructors get higher SET — but if anything, students of male instructors do worse on final exams than students of female instructors," the paper says. "Male students tend to give male instructors higher SET, even though they might be learning less than they do from female instructors."
The U.S. data set was more precisely controlled than the French set, revealing that perceived female instructors got a "significantly lower rating" on even objective measures like the promptness of graded assignments being returned.
Should colleges set up these reporting systems against faculty, count on women to bear the brunt of complaints for insensitivity, cultural appropriation or any other innocuous remark that seems less offensive coming from a man.
Read the story and research paper.
RELATED: Microaggression-reporting system is among 'great ideas' suggested by students, GW president says
Like The College Fix on Facebook / Follow us on Twitter
IMAGE: Madhourses/Shutterstock