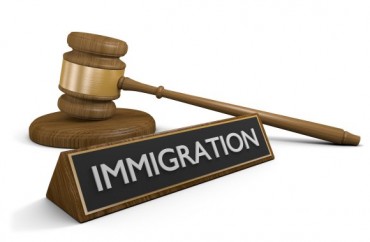 The Georgia Board of Regents' rules which prohibit undocumented student enrollment at public institutions "with competitive admissions," as well as in-state tuition for same, are causing the entire state to suffer, advocates say.
"What this is doing is creating a brain drain in Georgia where perfectly capable students are leaving the state to go to college,"  [Freedom University's Laura Emiko] Soltis said.
"Most of the time when these kids go to college in other states, they don't come back."
Freedom U. is "an Atlanta-based institution teaching undocumented students human rights."
[…] students continue to question the legality of the Georgia Board of Regents' policies — policies 4.1.6 and 4.3.4 — which prohibit their enrollment at any public institution in Georgia with competitive admissions and their ability to receive in-state tuition.

The Undocumented Student Alliance at UGA has drafted and proposed an amendment in fall 2015 that would redefine 'unlawful' as mentioned in the Board of Regents policy 4.1.6., James Cho, a senior public relations and English major and member of the alliance, said.
RELATED: Only in America: Undocumented students protest U. California's 'lack of commitment' to them
A study from the Hispanic Journal of Behavioral Sciences found the average GPA of undocumented students surveyed was a 3.48 and each took about 4 honors or Advanced Placement courses.

And one out of five Freedom U students receives a full merit or academic based scholarship, and many have been accepted into Ivy League Universities like Yale and Harvard, including Freedom U alumna, Valentina Garcia, who attends Dartmouth.

But these students cannot attend UGA.
Soltis invoked the country's racial separatist past: "It's 2016 and we have segregated classrooms in higher education."
The Board of Regents rejected the USA at UGA's amendment at its first submission, but has since tabled it for further discussion.
RELATED: LA professor offers lessons exclusively for undocumented students
RELATED: Lawsuit Seeks to Stop Grants, Aid from Going to Undocumented Students
Like The College Fix on Facebook / Follow us on Twitter
IMAGE: Shutterstock