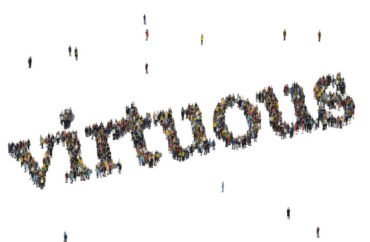 Hundreds of students and community members turned out on Sunday evening to rally against white supremacy at the University of Michigan Ann Arbor's Diag.
The event, organized by the groups Ann Arbor Indivisible, A2D2 Indivisible, Chelsea Stands Indivisible, and Indivisible Dexter in response to the chaos that unfolded in Charlottesville, Virginia on Saturday, featured several speakers, the most controversial of which was Ann Arbor Mayor Chris Taylor.
The Michigan Daily reports Taylor didn't mince words, placing blame for the Charlottesville racial violence squarely on the shoulders of President Trump:
"It is with regret that I say that Trump and his supporters have polluted something beautiful," he said, "and that beautiful thing is the honor of the United States and its people."
Taylor also ripped the president in a letter to Charlottesville Mayor Michael Signer:
These things are the natural byproduct of the campaign and the presidency of Donald Trump … To Republicans everywhere, I say this, and I say this with earnestness with as little rancor as possible — that your party, your party has elected an authoritarian bigot to be our president, and that for years, your party has given aid and comfort to fascists and white supremacists.
Taylor added that the GOP "can make things right by renouncing the president, his apologists, hatred and resentment."
If anyone actually believes such would satiate Democrats and liberals, consider what transpired when Michigan US Representative Debbie Dingell (D) addressed the crowd.
After perfectly playing to the audience with an outrageous statement that in 2017 America "children are scared to death that someone will knock on their door in the middle of the night, drag their families out of the house and send them to a place from which they will never be heard again," she added that her (progressive) constituents need to understand why many in Michigan voted for Trump in 2016 (he won the state) — i.e. economic concerns.
For this, the Daily notes, she was "met with criticism."
Here's a few Twitter reactions to that plea:
Wait, now shes talking about Downriver constituents motivated by not simply race, but economics too….what…???

— Akaash Kolluri (@akaashkolluri) August 13, 2017
I think I just watched Debbie Dingell take an L in real time.

— Annie Somerville (@annieruokay_23) August 13, 2017
Other rally speakers included Austin McCoy, "a local organizer" and UM instructor, and Howard University alum Christian Boyd.
McCoy led the crowd in a chant of "No Trump, No KKK, No fascist USA" and said "it is not shocking that such an incident [Charlottesville] happened in the United States."
Austin McCoy https://t.co/EnLtXhq75e

— Jennifer Meer (@jenniferkmeer) August 13, 2017
Boyd said after Saturday's violence "[p]eople responded in shock and confusion, even confidence, and said, 'No, this is not America.'
"Now I need you all to wake up. This is America. This is the America that Black and Brown people have told you about. It's the America that Black and Brown people have fought for. The only difference between then and now is the white masks are off."
MORE: Orlando tragedy 'culmination of white supremacy and heteropatriarchal norms'
MORE: Teaching consultant: Being on time, giving grades are forms of 'white supremacy'
MORE: Law profs: 'All lives matter' constitutes 'white supremacy' and religious bigotry
Like The College Fix on Facebook / Follow us on Twitter
IMAGE: Shutterstock