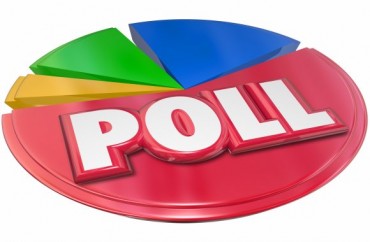 Fifty percent of Virginians say colleges and universities should do more to protect individuals from discrimination "even if doing so means there are negative consequences for voicing one's opinions" according to a new poll from Virginia Commonwealth University.
Only forty percent feel there should be freedom of expression even if some are subjected to bigotry.
Women, minorities, Democrats, and Independents were more likely to fall into the camp of the former, whereas more Republicans and those making over $100,000 per year were in the latter.
"University administrators frequently face difficult tradeoffs, especially as we consider the context of controversial demonstrations on or near college campuses," said Robyn McDougle of the VCU Wilder School's Office of Public Policy Outreach, which conducted the poll.
"On one hand, universities have long traditions of robust debate and free speech, but increasingly administrators are called on to ensure zones of safety from ongoing discrimination for students and other members of campus communities," McDougle said. "These results show Virginians are divided over which to emphasize, with a very narrow majority believing that protection from discrimination should receive a higher emphasis than unlimited expression." …

"Robust debate is the hallmark of an effective educational system, but we must be mindful of any situation that threatens physical safety on our campuses," said Virginia Secretary of Education Dietra Trent. "Virginia's schools can, must, and do provide a safe space for both vulnerable students and dissenting ideas."
It shouldn't matter that administrators are "increasingly called on" to make sure there are safe spaces"; if they're employed at public universities, their job is ensure students' constitutional rights (i.e. free speech) are not violated. They also should know that, as has always been the case with free speech, that right does not include physical threats and harassment.
Of course, the wording of the poll question (as it often does) may have played a role in the corresponding results:
"If you had to choose, do you think colleges and universities should place more emphasis on protecting everyone on campus from discrimination, even if it means there are negative consequences for voicing one's opinions or allowing everyone on campus to have unlimited freedom of expression, even if it means some groups of people may face discrimination?"
Though "discrimination" is sometimes synonymous with "bigotry," it isn't hard to imagine poll participants associating "discrimination" with an illegal denial of services based on race or ethnicity. Since that is illegal, participants may say to themselves "Hmm, free speech doesn't override that."
Now couple this with use of the term "unlimited speech." No constitutional right is unlimited, and as such poll takers face an easier choice … and the overall results become less eye-raising.
MORE: Poll finds college students split nearly 50-50 on need for safe spaces
MORE: Poll: Overwhelmingly, Democrats do not approve of the First Amendment on campus
Like The College Fix on Facebook / Follow us on Twitter
IMAGE: Shutterstock