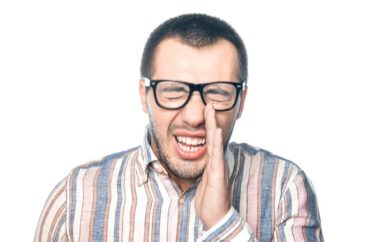 After a fraternity brother at Cornell University yelled "build a wall" outside the school's Latino Living Center, some members of the Ivy League institution's student government want the student behind the chants to be reprimanded.
Campus Reform reports Cornell's Student Assembly met following the Sept. 6 incident and discussed whether there should be a punishment doled out over the incident.
From the article:
According to The Cornell Daily Sun, the SA held a meeting Thursday attended by Cornell President Martha Pollack and Vice President for Student and Campus Life Ryan Lombardi, during which several SA members agreed that consequences needed to be enacted for "verbal marginalization."

"It's disgusting that hate speech like this is not followed up with repercussions," said SA Representative Mayra Valdez.

SA President Jung Won Kim added that the topic of diversity will be revisited, saying, "sometimes just educating our peers would be a huge step in the right direction to solving the campus climate."

President Pollack, a proponent of free speech on campus, suggested that such incidents be handled with "things like facilitating conversation, holding the fraternities responsible" and investing "in getting more faculty and counselors of color."
The Student Assembly members are the latest to speak out against the incident that occurred in the early hours of Sept. 6. After a resident of the Latino Living Center heard chants of "build a wall, build a wall" and "Let's build a wall around the LLC" coming from the direction of the nearby fraternity house of Zeta Psi, members of the center reportedly filed multiple bias reports.
As The College Fix reported, La Asociación Latina, a Latino campus group, issued a list of demands directed at Zeta Psi, campus Greek organizations and the university administration. Additionally, the Black Students United at Cornell University issued a statement of solidarity with Hispanic students on campus in the wake of the incident.
La Asociación Latina asserted the chants were "not coincidental" and came at a time when Latino students were "feeling vulnerable," because of President Donald Trump's recent decision to end the Deferred Action for Childhood Arrivals immigration program.
An email sent to students by Lombardi, Vice President for Student and Campus Life, addressed the incident and condemned "behavior that is antithetical to our proud history of inclusion."
The student who accepted responsibility for the chants offered an apology to leaders of the Latino Living Center, The Cornell Daily Sun reported.
However, Campus Reform reports that a source says the chants were done in jest and not meant to offend residents of the center:
A source who wishes to remain confidential, however, told Campus Reform that the individual who started the chants was also from the Latinx community, and was just "joking around and making fun of [President] Trump."
Read the Campus Reform article and The College Fix's original report.
MORE: Iowa State requires applicants agree to 'diversity and inclusion' pledge
Like The College Fix on Facebook / Follow us on Twitter
IMAGE: Shutterstock