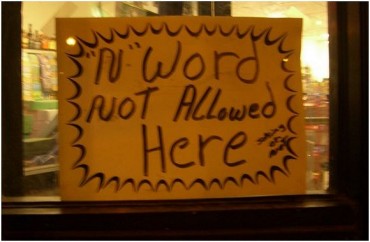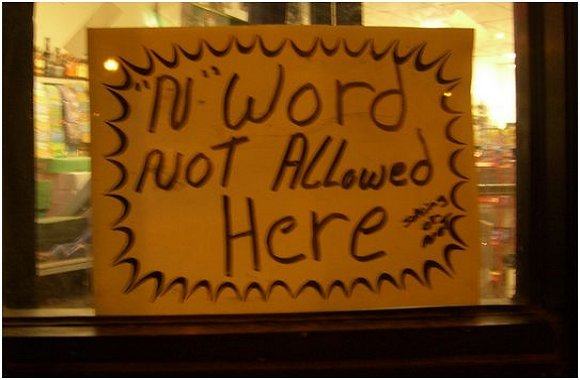 Last week a Cornell University housing community was left "shattered" after someone wrote the "N word" as a response to a question … which was then shown to all assembled.
During a community dinner, Carl Becker House residents were writing down answers to questions such as "What is your favorite place on campus?" and the responses were projected onto a screen for all to view. The Cornell Daily Sun reports that, as is typical for college students, some of the replies got "silly and somewhat inappropriate."
One reply was very inappropriate. For, when responses to the query "Name your key strength" were shown, someone submitted the one-word answer "ni**er."
In an old E.F. Hutton commercial moment, House Professor/Dean Neema Kudva said "The room went completely silent" and that "a sense of shock at the intent to violate and intimidate slammed into us."
Biology Professor Thomas Fox added that he had "never, ever heard it that silent" in the house: "There was dead silence for five minutes. People were stunned."
And that's not all — the projected epithet caused many to break into tears:
Following the incident, many students and at least one professor began to cry. One resident said that more than 100 people were there when the N-word appeared on the screen, and that Kudva had urged the person who sent the message to come forward, calling the person a "coward."

The resident confirmed many details of the incident on the condition of anonymity because it is being handled internally. John McKain, associate vice president for university relations, said, "it's been an active conversation within the Becker House," and University officials did not respond to requests for additional comment.

Fox said he thought the response from attendees of the dinner "was about as good as you could expect."

"In other words, there was no horsing around at that time," he said. Kudva, he said, "was obviously stunned, but her response, I thought, was very appropriate and effective."

Kudva, in an email on Friday, said it had been "a long couple of days" and declined to elaborate on the incident, saying she had been working with various support systems within the University.

In the email Kudva sent to residents of the house last week, she said she spoke immediately after the incident "from a place of sadness, and of furious anger at what had happened, in defense of everyone whom the text targeted, against the cowardice and cyber-bullying that was on display."
In an email to all the houses on West Campus, house professors and assistant deans noted that a bias incident report had been submitted regarding the word which sent a "shockwave of sadness and outrage through the community."
It's not too difficult to imagine that such occurrences will cease, either, with students knowing how easily they can manipulate their peers and professors into paroxysms of sadness and indignity.
MORE: White professor denied tenure after she quotes N-word in class discussion on race
MORE: HS punishes black student for yearbook photo with partial N-word, lynching artwork
IMAGE: Oxalis37/Flickr
Like The College Fix on Facebook / Follow us on Twitter