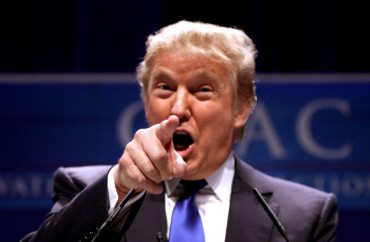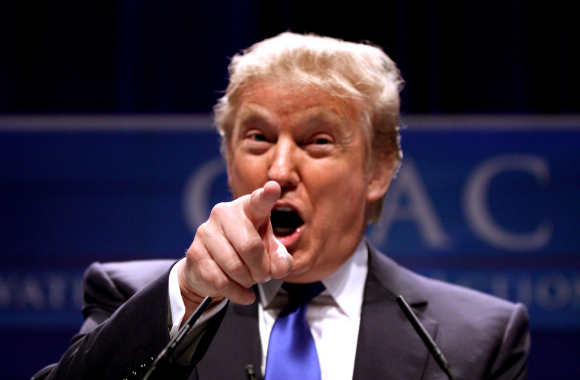 A Massachusetts elementary school is under fire for holding a Halloween fundraising event last week which featured a tombstone of President Trump at which kids could toss beanbags.
The Boston Herald reports West Parish Elementary School officials have since apologized for the "Don Trump" tombstone, but a local Republican politician remains unhappy.
"I don't think it's appropriate to put the sitting president's name on a tombstone. It's disrespectful to the office of the president, no matter who he is," said Amanda Kesterson, head of the Gloucester Republican City Committee.
"Unfortunately […] in Massachusetts in particular, where Republicans are the minority party and the president is unpopular," Kesterson added, "I think there is a belief that joking about the president is acceptable — and it's not."
💩Principal Apologizes For Trump Tombstone At West Parish Elementary School Halloween Party https://t.co/mB5CJOw5zC pic.twitter.com/IashlLPaQx

— † Crusader (@Wil_Johnson1) October 23, 2017
The incident occurred Friday, the school's principal said. The tombstone was intended to be a "humorous" game during the fundraiser, school officials said.

West Parish Principal Telena S. Imel said in a letter to parents: "On Friday evening, the West Parish Grade 5 Parent Committee hosted Haunted Happenings, a party and fundraiser for the West Parish Community. … Unfortunately, however, one game brought in by a parent included the name of our president painted on a tombstone.

"While, according to the parent, this was designed to be humorous, a number of attendees rightfully felt that it showed disrespect … it inappropriately brought a political agenda into what was designed to be a fun family affair."

The letter added that the school will be more diligent to make sure it is not used as a place to spread political messages.

"What saddens me most is that some of our families were understandably uncomfortable while attending this event," Imel's letter said.
The Herald notes that an apology from the parent who brought in the tombstone game was posted on the Gloucester mayor's Facebook page: "I hope you truly understand that there was never malicious intent, nor political agenda. I deeply regret the backlash that was incurred from this."
MORE: Teacher's 'clever' multiple choice test answer: 'He was shooting at Trump'
MORE: Teacher 'assassinates' Donald Trump in class with water pistol
IMAGE: Gage Skidmore/Flickr
Like The College Fix on Facebook / Follow us on Twitter