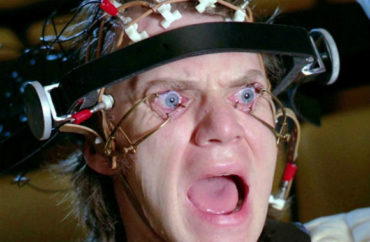 The University of Maryland's Residence Hall Association Senate voted unanimously on Tuesday to create a spanking new Diversity and Inclusion Action Committee to "promote diversity initiatives in campus dorms."
While this seems unremarkable on its face, consider that, according to The Diamondback, the action comes partly in response to "recent hate bias incidents throughout dorms and other campus locations."
But … guess who was responsible for the recent incidents (still not noted by The Diamondback, by the way)? A black former university employee.
And that's not all: If you're a UMD student who just wants to, God forbid, study and write papers when you're not sleeping or at the dining hall, the new RHA program is gonna learn 'ya:
"We were concerned about our residents. We had heard a lot of voices in social media" and other sources, said senator-at-large and senior kinesiology major Cairan George, who co-authored the resolution.

The committee will focus on those students who do not feel affected by hate bias incidents, said resolution co-author and Senator-at-Large Daniel Laffin, who is a sophomore government and politics major.

"There is an overwhelming amount of people that say, 'I'm not being attacked. I'm not being harassed. What do I care?" Laffin said.

Laffin cited a similar strategy used to promote sustainability on campus over the last several years.

"You see [recycling] posters all over. There are composting programs in almost every hall now," Laffin said.
That's terrific, Mr. Laffin. But that doesn't mean students have to recycle, right? Similarly, your peers have every right not to care about your "concern" for their lack of concern regarding diversity initiatives.
And while you're at it Mr. Laffin, how about incorporating into your "inclusion" strategies a bit about how counterproductive it is to make up hate bias incidents, and for your campus newspaper to not fully report on them.
MORE: Man charged in U. Maryland swastika vandalism is black former UMD employee
MORE: U. Maryland series 'Counteracting Divisiveness' appears to be quite … divisive
Like The College Fix on Facebook / Follow us on Twitter