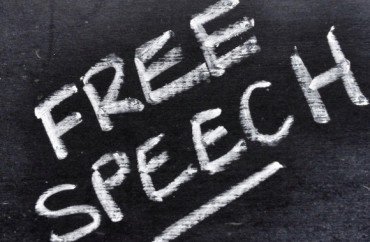 Speech code gets lowest possible rating from campus watchdog group
A public university in South Dakota forbids students, faculty and staff from using its email to send "offensive comments" about, among other things, hair color.
Black Hills State University's email policy state that the university's email system "shall not to be used [sic] for the creation or distribution of any disruptive or offensive messages, including offensive comments about…hair color," among other topics.
"Employees or students who receive any emails with this content from any Black Hills State University employee or student should report the matter to the appropriate authorities immediately," the policy states.
Among other topics about which users are forbidden to make "offensive comments" include "race, gender…disabilities, age, sexual orientation, pornography, religious beliefs and practice, political beliefs, or national origin."
The university's forbiddance of "offensive comments" related to the color of one's hair has earned it the lowest possible speech code rating—a "Red Light"—from the Foundation for Individual Rights in Education.
"A red light university has at least one policy that both clearly and substantially restricts freedom of speech," FIRE states.
In addition to its hair-color-based speech code, Black Hills State University also forbids its email users from sending "joke emails" on its servers.
"Any employee or student found to have violated" the university's email policy "may be subject to disciplinary action, up to and including termination of employment or expulsion," the policy states.
MORE: University that threatened to discipline students for pro-Trump chalking finally junks speech codes
IMAGE: Shutterstock
Like The College Fix on Facebook / Follow us on Twitter