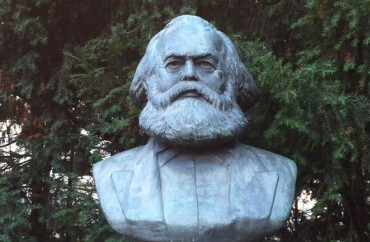 It's not just U.S. presidential politics where people are swooning over messages of planned economies and punitive redistribution policies.
Two Harvard University students won the 2016 World Universities Debating Championship last week in Greece, and their winning argument was – get this – "the global poor would be justified in pursuing a Marxist revolution," The Harvard Crimson reports.
Now don't blame Fanelesibonge Mashwama and Bo Seo, both international students, for picking their favorite topic and riding it to victory – it's just that the judges apparently love Marxism:
The tournament followed a British parliamentary style format and competitors received debate topics 15 minutes in advance of each round. …

"I do political theory at school, Fanele is a philosopher, and so we at least knew what the big central ideas were," Seo said. "But we certainly hadn't prepped for the poor having a Marxist revolution as a topic."
The Harvard duo already had a leg up:
As sophomores at the College last year, Mashwama and Seo were finalists in the same competition, an experience that Seo said helped them in this year's debate. Sarah M. C. Balakrishnan, a Harvard graduate student and one of the team's coaches, said making it to the finals last year gave Mashwama and Seo an advantage over the other debaters.
It's Harvard's third win at the international debate competition, and second in the past three years.
Like The College Fix on Facebook / Follow us on Twitter
IMAGE: PPCC Antifa/Flickr