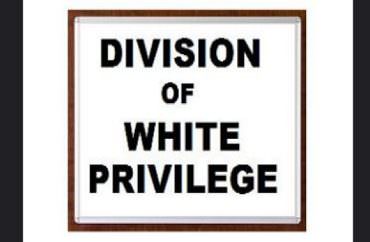 An expensive St. Louis kindergarten-through-grade 8 school is making sure its students are aware of race from the moment they're enrolled until the time they graduate.
Thanks to the "Witnessing Whiteness" program, the $17,500 per year College School actually starts the racial consciousness in pre-kindergarten, with teachers pointing out to students, for example, how "few specific shades [of crayons], ranging from beige to brown" can be used as "the skin colors of figures in their drawings."
According to The St. Louis American, the program is part of the "school's approach to addressing race at every educational level." For teachers and staff, they get to participate in discussions designed to get them to "rethink" how they view race.
The approach is based on the book by Shelly Tochluk described on Amazon.com as "invit[ing] readers to consider what it means to be white, describes and critiques strategies used to avoid race issues, and identifies the detrimental effect of avoiding race on cross-race collaborations."
Tochluk currently is chair of the Mount Saint Mary's University Education Department.
Most Witnessing Whiteness programs are held in community spaces, not in schools, but the College School is taking a direct approach to making sure its teachers eliminate the unconscious biases that often affect education. The group is voluntary and meets after school for a 10-week period, but despite this extra commitment, nearly half of the school's staff has signed up.

[School Director of Equality and Inclusion Vincent] Flewellen said he noticed after the Ferguson protests began in St. Louis that many people felt like there was nothing they could do and they were not equipped to have conversations about race. At the school, he helped introduce Witnessing Whiteness as a way to address that.

"I think they saw participating in this as the first step in understanding and unpacking some of their own biases about race," Flewellen said.

"As a person of color, it gets exhausting at times trying to help folks who are well-intentioned." …

Flewellen said it is also important for white students to learn about race from an early age so they are able to think critically about inequality in the world around them.

"In order for us to dismantle racism, white folks have to change," Flewellen said.
Flewellen went further, adding that programs like Witnessing Whiteness should be expanded: "I don't understand why we can't, as educators, really move to having these conversations. It's almost irresponsible."
The College School started out in 1963 as part of the now-Webster University with the goal of utilizing experimental teaching methods.
h/t to EAGNews.org
MORE: The poison that is the 'Courageous Conversation' reverse-racism program

MORE: Teacher made students stand up and apologize for their 'white privilege'
IMAGE: Mike Licht/Flickr
Like The College Fix on Facebook / Follow us on Twitter