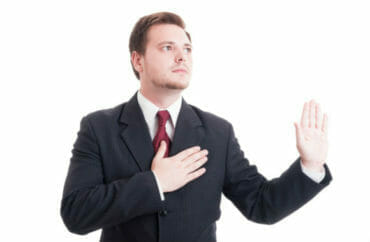 Some students 'slurred through each syllable' of the pledge
Princeton's eating clubs—groups at which Princeton upperclassmen eat and socialize on the elite Ivy League campus—recently forced their guests to adhere to "consent pledges" in an effort to curb potential sexual assault at the school.
The pledge, first instituted in one club in 2016 before spreading to others, was implemented by students "concerned by the high of sexual assault on campus," The Princetonian reports.
Some students expressed doubt about the efficacy of the pledge. "I highly doubt that they're effective. People go in completely sober and come out completely not sober," one told The Princetonian.
It is unclear if the pledges have had any effect. Reports of sexual assault actually rose at the university following the implementation of the first pledges: In 2016 nine percent of respondents to a university poll said they had experienced sexual assault, attempted sexual assault or possible sexual assault; in 2017 that number had risen to 10 percent.
Students' abilities to read the consent pledges varied widely. Some slurred through each syllable, holding onto a friend for support. Others, especially early in the night, read the statement with great enthusiasm and awareness.

Tiger Inn president Maggie McCallister '19, who spearheaded last night's club-wide program, said she heard overwhelmingly positive feedback.

Concerned by the high of sexual assault on campus, Charter was the first club to a pledge, starting in September of 2016 after a club member heard about a similar initiative at Stanford University.

"This has the dual function of reminding people in an active way of what consent entails," said Charter Club president Conor O'Brien, "and of demonstrating the values that we hold as a club and the expectations that ensue from them."
According to The Princetonian, one bouncer at an eating club "lamented the fact that students drink alcohol and smoke marijuana, which affects their judgement, but appreciated that the consent pledge would remind students to make better decisions."
MORE: She initiated sex with me when I couldn't consent, expelled student claims
IMAGE: Pop Paul-Catalin / Shutterstock.com
Like The College Fix on Facebook / Follow us on Twitter