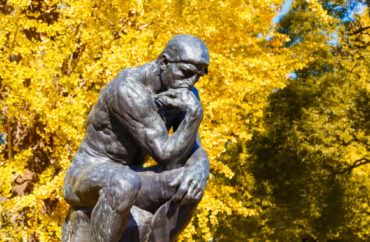 Princeton professor adds to intellectual diversity, one class at a time
One Princeton University professor, concerned over the deep dearth of opportunities for students at the Ivy League institution to explore the principles underpinning conservatism, has decided to do something to help fix the problem.
Philosophy Professor Thomas Kelly will offer a freshman seminar this fall called "Intellectual Foundations of Modern Conservatism."
"What first interested me in offering this particular course was my growing conviction that, in at least some respects, Princeton University is something of a progressive bubble, where students are not really exposed to the best arguments that can be made for various heterodox political and social views," Kelly wrote to The College Fix in an email.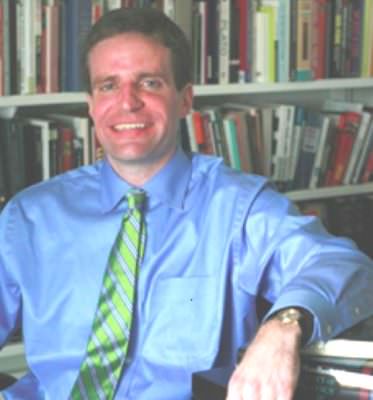 Kelly (pictured), formerly of the University of Notre Dame, said whenever he voiced concerns about a lack of intellectual diversity at Princeton, a common response he received further deepened his qualms.
"When I expressed concerns about viewpoint diversity at Princeton," Kelly explained, "the stock response that I received was: 'conservative views and arguments are well-represented here; after all, we have Robbie George!'"
Princeton Professor Robert George, an outspoken and politically active social conservative well-known even outside of academia, does contribute to intellectual diversity at Princeton, Kelly said. Yet, to say Princeton is intellectually diverse due to one scholar's presence is underwhelming at best, he added.
"I don't think that it's educationally ideal when an entire political philosophy or cluster of ideas is so closely associated, at least locally, with one individual," Kelly said.
Conservatism as a school of thought is varied, Kelly notes, and it encompasses social conservatives, libertarian conservatives, criminal justice conservatives, and many others.
Through his course, students will be exposed to many different facets of conservatism, and even explore the relationships between and tensions within different strands of conservatism.
Among the books Kelly plans to assign are Thomas Sowell's "Affirmative Action Around the World," Samuel Huntington's "Who Are We? The Challenges to America's National Identity," and James Q. Wilson's "Thinking About Crime."
"Like all of the readings for the course, I selected these because I think that they argue intelligently and in a challenging way for views that in my judgment are sometimes given short shrift at Princeton," Kelly said.
Several of the other freshman seminars offered this fall specifically touch on the current political climate, most notably "American Politics in the Age of Donald Trump" and "Trumpland."
Kelly said he hopes his course will offer something other than the latest news about the Trump administration and its critics.
Rather than focus on the nitty-gritty of day to day political battles, Kelly noted he wants to "approach controversial social and political issues in an intellectually deeper way, one that attempts to reconstruct the very best arguments that can be made for rival views, while abstracting away from potentially distracting features having to do with particular politicians and their personalities, the rival political parties, and so on."
With a class of only fifteen freshmen (the course is a freshman seminar), Kelly predicts this depth of intellectual inquiry will be possible. He said he hopes and expects that the wide variety of political issues studied will spark interest from students with diverse political views.
"In sum, I saw a way in which I could potentially contribute, in a small way, to enhancing intellectual diversity at Princeton, so I'm going to try my best to do that, in a manner that makes for an educationally worthwhile experience for interested students," he told The Fix.
Like The College Fix on Facebook / Follow us on Twitter
IMAGE: Shutterstock
Like The College Fix on Facebook / Follow us on Twitter