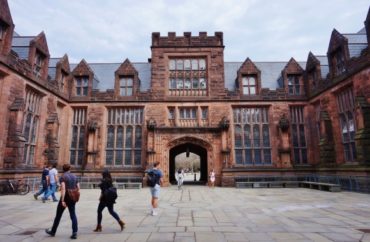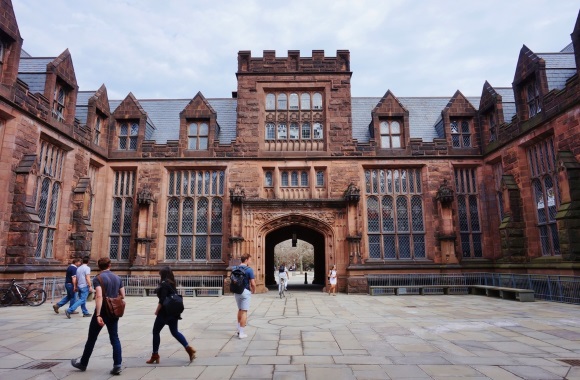 Students 'should move ahead with another course,' professor says
A Princeton professor recently canceled a class after his academic usage of a racial slur generated student backlash, telling The College Fix that he felt students should "move ahead with another course" due to the controversy surrounding the canceled seminar.
As reported by The Daily Princetonian, Lawrence Rosen, a recently retired professor emeritus of anthropology at Princeton, offended some students earlier this month when, while discussing "oppressive symbolism," he asked his class: "What is worse, a white man punching a black man, or a white man calling a black man a nigger?"
In response, several students walked out of his class, The Princetonian reported. One student confronted him "with an expletive," and several students argued with him "for the duration of the lecture." At least one student dropped the class, while two others filed an official complaint against Rosen.
This controversy eventually led Rosen to cancel the class, Inside Higher Ed reported.
Rosen told The College Fix via email that the decision to cancel the course was "entirely [his] own" and there was "certainly no pressure from any source."
"The many students who wanted to stay with the course were upset that I canceled it," he added. "But I felt it could become too distracting and that they should move ahead with another course while the semester had not progressed too far."
Reached via email, Princeton spokesman Michael Hotchkiss told The Fix: "Professor Rosen made the decision to cancel Anthropology 212 for the semester. The University will continue to encourage students, faculty and staff to embrace the values of free speech and inclusivity, which are central to our mission and critical to the education we provide to our students."
In an article in The Daily Princetonian, chair of the Princeton anthropology department Carolyn Rouse defended Rosen's decision to use the word "nigger" in class, writing: "Rosen has used the same example year after year. This is the first year he got the response he did from the students."
"I feel bad for the students who left the class not trusting the process," she wrote. "Rosen was fighting battles for women, Native Americans, and African-Americans before these students were born."
The controversy surrounding Rosen's class comes on the heels of Southern Connecticut State University professor Eric Triffin's suspension from teaching due to his having sung along to a rap song with the word "nig-gah" in it.
Triffin's behavior caused a backlash similar to that directed at Rosen, with Black Student Union leaders calling for "non-violent action" to protest the singing of the lyrics.
MORE: Prof suspended for singing along to 'happy nig-gah' rap song
MORE: College leaders defend decision to cancel play after students criticized it as 'racist'
IMAGE: Shutterstock
Like The College Fix on Facebook / Follow us on Twitter