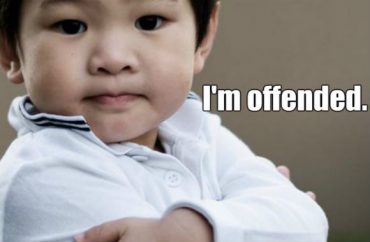 Whitman College is tired of perpetuating imperialism and Christianity. Sort of.
The private liberal arts school in Washington state is dumping its "Missionaries" mascot because it's considered "noninclusive, imperialistic and incorrectly implied that Whitman was a religious school," the Associated Press reports.
Whitman was named after a missionary couple, Marcus and Narcissa Whitman, who came to the region to evangelize the local Cayuse Indians. They were murdered along with other settlers by that very tribe after a measles epidemic.
Graham Storey, class of 1995, notes that Marcus Whitman is one of the state's two statues in the U.S. Capitol, and asks why the school didn't justify a mascot change based on missionaries not being "fearsome enough" in a sports context:
"But the given justification for changing the mascot is a misguided act of atonement to make up for some perceived imperialistic stain that Marcus Whitman engaged in 180 years ago." …

Those who feel the word Missionary is offensive must logically push to change the name of the college, Storey said.

"As far as my future with the college is concerned; I am done," Storey said. "No more donations."
President Kathleen Murray said the college isn't changing its name. A survey of alumni, students and community members – with a response rate of 39 percent – found that about three in five respondents supported ditching the mascot.
Like The College Fix on Facebook / Follow us on Twitter