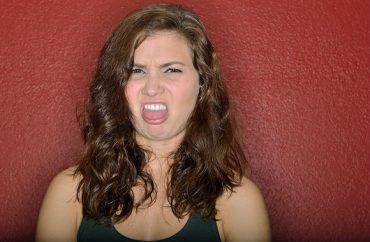 'Unwelcome conduct' that affected no one outside the men's team
If only Harvard's red-light rating from the Foundation for Individual Rights in Education could go lower…
The school has not only canceled the men's soccer season following the discovery of years of lewd but private annual "scouting reports" in which players rated the looks and "sexual appeal" of female soccer recruits – it has opened a Title IX investigation into the male players.
There's no indication from any reporting by The Crimson that the "scouting reports" had any impact on the women's soccer players. Indeed, no one knew they existed.
The Crimson broke the news last week in surfacing a 2012 scouting report – which apparently had a lone author – that was "publicly available and searchable through Google Groups" until recently, along with the team's email list.
MORE: Harvard Title IX officer can't explain sexual-harassment rules
Harvard's Office of General Counsel quickly investigated, discovering the reports had continued through this year, and the six female players named in the 2012 scouting report wrote a Crimson op-ed saying they "feel hopeless" because men they knew secretly rated them in lewd terms.
Athletics Director Robert Scalise told student athletes he made the call to cancel the rest of the men's season because the "practice appears to be more widespread across the team and has continued beyond 2012, including in 2016."
An Apology from Harvard Men's Soccer: "There are no excuses for our behavior" https://t.co/75RpqF5XmW

— The Harvard Crimson (@thecrimson) November 4, 2016
But it's not clear how much freedom Scalise had to decide. President Drew Faust said his decision
reflects Harvard's view that both the team's behavior and the failure to be forthcoming when initially questioned are completely unacceptable, have no place at Harvard, and run counter to the mutual respect that is a core value of our community.
This is the same university that is trying to discriminate against students that belong to single-sex organizations, unless they happen to belong to one women's group in particular or The Crimson.
MORE: Women-only clubs don't have to accept men – just say you do
In an investigation separate from the general counsel's, Title IX Officer Mia Karvonides is providing "input and guidance" to Title IX Coordinator Emily Miller as she looks into the scouting report as a disciplinary offense, Karvonides told The Crimson.
Faust said she wants the men's team investigated for both questions of law (Title IX) and questions of "culture, value, expectations of athletes":
Questions that might be specific to our understanding of student responsibility beyond simply what is legally mandated by Title IX.
It's not clear how the privately circulated scouting reports, even if publicly searchable on Google Groups, could violate Harvard's sexual harassment policy, which encompasses
unwelcome conduct of a sexual nature, including unwelcome sexual advances, requests for sexual favors, and other verbal, nonverbal, graphic, or physical conduct of a sexual nature.
MORE: 'The Crimson' staff is exempt from anti-male club rules
Karvonides embarrassed herself at a town hall this spring when she was unable to explain Harvard's "unwelcome conduct" standards in terms that the average student could understand without a lawyer's help.
(Vague and overbroad "unwelcome conduct" standards are a legacy of the federal government's "blueprint" agreements with the University of Montana and University of New Mexico to end Title IX investigations.)
The #Harvard men's soccer team sat atop the Ivy League before their season was cancelled. https://t.co/tKpJ0eHabd

— The Harvard Crimson (@thecrimson) November 4, 2016
Only a few student athletes have spoken approvingly of the university's actions, according to The Crimson, but the anti-sexual assault group Our Harvard Can Do Better is elated. Co-organizer Amelia Goldberg said:
This is one of the first times that we've seen Harvard take significant and immediate action in response to a case of sexual harassment or sexual violence in a way that was very visible. So we absolutely think this was the right decision to make; there was clearly a dangerous and problematic culture on the men's soccer team which needed immediate intervention.
Goldberg did not specify what in the privately circulated scouting reports qualifies as "harassment" or "violence," or how it was "dangerous."
Read The Crimson reports on the 2012 scouting report's discovery, general counsel's investigation, season cancellation, Title IX investigation and student response.
MORE: Harvard is returning to 'the Puritan era'
Like The College Fix on Facebook / Follow us on Twitter
IMAGE: Aspen Photo/Shutterstock