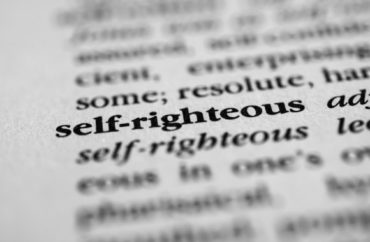 Our fall fundraising campaign runs through Sept. 30, so please consider a tax-deductible donation of any amount to help us continue to publish the best campus news in the nation. Thanks for your support!
Here's one for the annals of "No Good Deed Goes Unpunished": First Lady Melania Trump's donation of ten Dr. Seuss books to a Cambridge, Massachusetts elementary school was blasted by the school's librarian.
In a letter to the Mrs. Trump on the children's literature site The Horn Book, Cambridgeport School's Liz Phipps Soeiro thanks the First Lady at the onset, but quickly turns the donation into a rant about President Trump's education policies and … racism:
"Meanwhile, school libraries around the country are being shuttered. Cities like Philadelphia, Chicago, and Detroit are suffering through expansion, privatization, and school "choice" with no interest in outcomes of children, their families, their teachers, and their schools," Phipps Soeiro writes.
"Are those kids any less deserving of books simply because of circumstances beyond their control? Why not go out of your way to gift books to underfunded and underprivileged communities that continue to be marginalized and maligned by policies put in place by Secretary of Education Betsy DeVos?"*
The librarian follows up with "another fact that many people are unaware of": Dr. Seuss stories are racist. Her examples echo those of Kansas State University's Phillip Nel whose book Was the Cat in the Hat Black? examines the "hidden racism" in children's literature.
Seuss's illustrations are steeped in racist propaganda, caricatures, and harmful stereotypes. Open one of his books (If I Ran a Zoo or And to Think That I Saw It On Mulberry Street, for example), and you'll see the racist mockery in his art. Grace Hwang Lynch's School Library Journal article, "Is the Cat in the Hat Racist? Read Across America Shifts Away from Dr. Seuss and Toward Diverse Books," reports on Katie Ishizuka's work analyzing the minstrel characteristics and trope nature of Seuss's characters.
Yesterday, the Cambridge Public Schools issued a statement saying it did not authorize Ms. Phipps Soeiro's comments, and noted the views in the letter were strictly her own:
"The opinions expressed in the Horn Book editorial were those of the writer, and not a statement on behalf of Cambridge Public Schools. This was not a formal acceptance or rejection of donated books, but a statement of opinion on the meaning of the donation."
Cambridgeport School said it "counseled" Phipps Soeiro on all relevant donation policies.
Read Phipps Soeiro's full letter.
MORE: Kansas State prof's new book ponders 'Was the Cat in the Hat black?'
MORE: Princeton librarian thinks it's her job to act as campus speech police
IMAGE: Erce/Shutterstock
Like The College Fix on Facebook / Follow us on Twitter