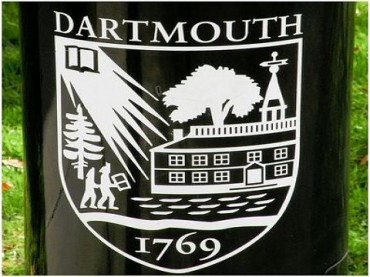 Just as our own Bryan Stascavage signaled his qualified support for the Black Lives Matter movement – as long as it eschews violence and condemns those in its ranks who promote it – Dartmouth University's Charlie Lundquist wants the world to know that noble movements can betray their own values.
Let's see if Lundquist catches hell for it the same way Stascavage did.
A self-described "white male coming from a privileged background," Lundquist wrote in The Tab that he was "proud to be one" of the protesters who participated in Dartmouth's "blackout protest" – which started with "shouting for justice" and singing – but not what followed in the library. (The independent Dartmouth Review reported some troubling allegations.)
Lundquist makes clear that he didn't witness "any physical aggression" and he left the library when he judged "the protest strategies became. [sic] counterproductive," but he cites other firsthand reports: protesters "banging on tables" where students were trying to work, demanding "people stand up to show their solidarity," and trying to "storm" a room where a girl was studying.
Speaking on what he witnessed:
I was startled by the aggression from a small minority of students towards students in the library, many of whom were supporters of the movement.

From what I witnessed, a small number of the protestors [sic] resorted to aggressive verbal harassment. I didn't see any physical aggression.
Lundquist had emailed friends to join him for the protest, but "I was ashamed at what the protest turned into":
Verbally harassing students, and disrupting people in the library is not an effective protest strategy and does not create constructive dialogue. The protest ended up polarizing the campus further. …

Students in the library who were not supporters of the movement were outraged and certainly did not change their minds on the issue. Moreover, I believe that the protest ended up alienating many supporters and potential supporters of the movement.
RELATED: White student columnist tormented by Black Lives Matter activists for op-ed critical of movement
Like The College Fix on Facebook / Follow us on Twitter
IMAGE: Matthew D. Britt/Flickr